Our first and only port in Belgium was Oostende.   A busy commercial port, with the International Port Traffic Signals.  As we approached the entrance we could see via the light signal that we were not allowed to enter without permission.    After a VHF call to the port control, we were told we could follow the ferry coming from England into the port.
Next day we followed the Belgium coastline to Calais, France.    We really cannot recommend this as a place of destination and would recommend considering Dunqurke or Boulogne.   These I believe would offer more variety once you arrive in the ports.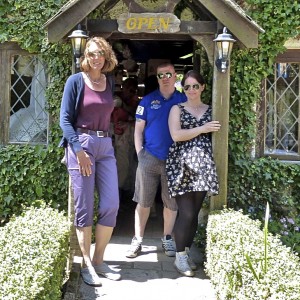 A HR 37 owner, Marco, who has crossed the English Channel 144 times gave us a good tip to sail a bit further south to Cap Gris Nez and then cross.     The morning was bright sunshine, warm but very little wind so taking Marco´s advice we headed south and then made the crossing motor sailing.   Once we were out of the traffic separation lanes we adjusted our course to Eastbourne, England and had a wonderful downwind sail using the genoa only.    The winds increased to 20 knots and with the current in our favour we arrived perfectly with the tide conditions for entering the canal and locks into the inner harbour.      Eastbourne has a very nice harbour and well protected. 
     Of course we had to go to the local pub that evening and cheer for Sweden playing England.      We got some surprised looks when Sweden scored their first goal.   It was fun!
We have now visited Brighton and  Cowes and are currently in Portsmouth.     Roland's daughter Jenny, and Jimmy have been with us for 10 days now and they must fly back to Sweden tomorrow.  As it is Midsummer today and we could not find herring, we will settle for strawberries after dinner.