Just got back from Portugal. Spent 7 days at Tagus Yacht Center preparing Bella for the new season. Great feeling to get back on the boat.
It has been a rainy and wet winter in Lisbon. But Bella was bone dry inside. No problems with condensation. Removed the bilge plug before we left her for the winter. I´m sure that is a good idea as any water can drain out. A dry bilge is important as the boat and laminate will dry out much faster.
Always remove the bilge plug if you leave your boat on the hard. If a leak develop over winter you can be sure not coming back to a boat full with water as rain water can drain out.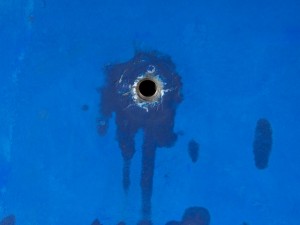 Always carry a spare bilge plug on board.
If you do not have a bilge plug you can remove a hose from one of the lower thru hulls.