Our friends Per & Bitte started their adventure in May this year.  They sail something that once was a  Beneteau Idylle.   Today it is a lovely Deck Salon boat after years of hard work, first gutting the boat and then rebuilding it.
Per & Bitte on their Pangea Ultima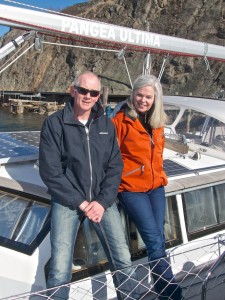 Per is a well-known face to all HR owners that have participated in the ARC.   Per and myself did many support events in Gran Canaria for HR owners that had signed up for ARC. We both shared the same dream, and it was painful to see the boats leave every year, knowing we had to go back on the plane to Sweden.
 ARC 2002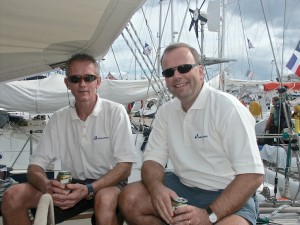 Another hard day in the boat business !
                                   Follow their adventure at www.pangeaultima.se
If you want to read other interesting Sail Blogs please click on the "Sail Blogs" Tags in the upper right corner.