This small volcanic island is part of the Madeira archipelago. It is 11km by 6km in size with the highest peak of 506m.
The most popular attraction is the sandy beaches. The sand is extremely fine and soft and very therapeutic. The high content of minerals provide therapy for rheumatism and bone complaints as reported by a team of scientists from one of Portugal's leading universities. Iris thought this was one of the best beaches she has experienced because of the softness of the sand.
From the marina it is at least a 2km walk to town, Vila Baleira, so we certainly got our daily exercise, sometimes going in twice a day. We visited the small house where Christopher Columbus lived for a period and took a jeep tour of the island.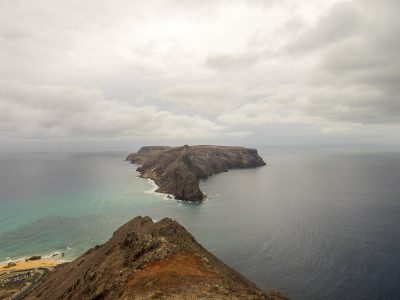 It was easy to fall into the relaxed atmosphere here and understand why many cruisers stay for several weeks.