The Gran Canaria almond trees are in bloom now and that begins the annual festival. The blossoms are pink and the trees are scattered along the hill sides mostly in the higher altitudes and not in any particular order or rows.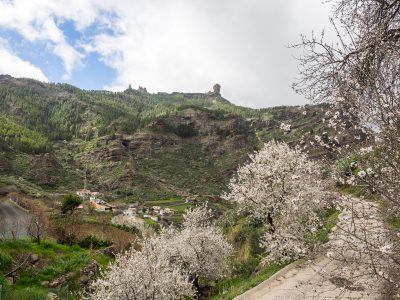 Five of us took the bus to a mountain village for the festival in Tenteniguada. We enjoyed listening to music as we walked the main street and sampled all the local foods they were offering for free; breads, roasted chickens and pig over open fires and soup. They also showed how to crack open the almond shells using rocks, no fancy nut crackers.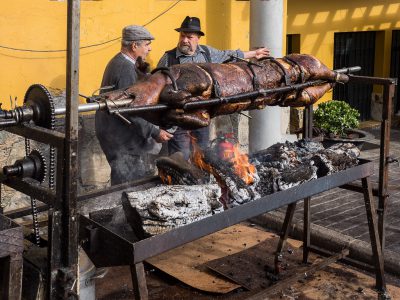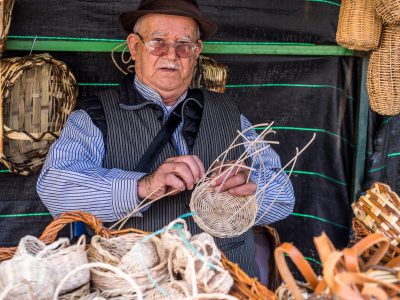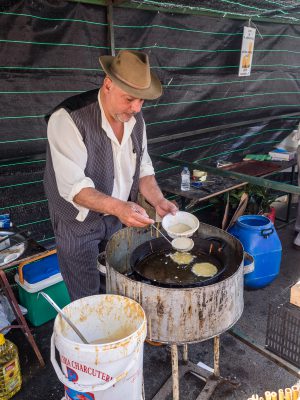 We then hiked 3km to the next village of Valsequillo. This was a much larger festival and we arrived just as the dancing and singing was starting in the main square.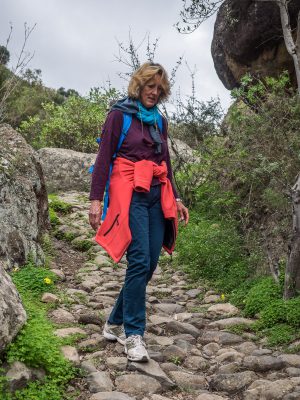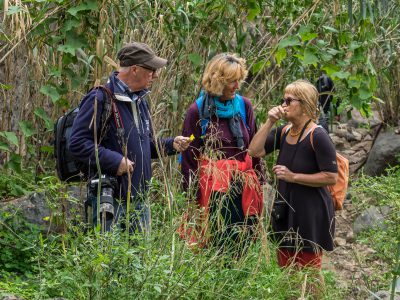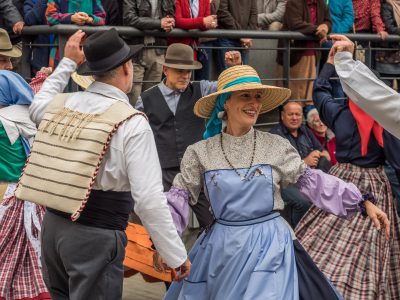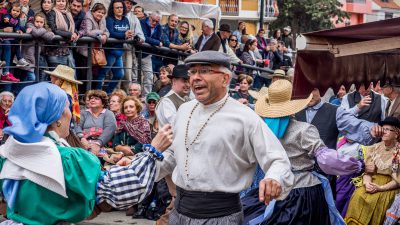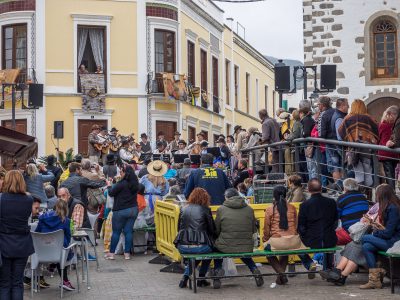 The challenge of the day was finding the correct bus to take us from this village back to the marina. As roads were blocked off it was not clear where the buses were stopping. As it happened, a Finnish man in our group started dancing with a young Spanish lady and she then took us around to ask where and when the right bus was leaving. it was a lot of laughs and she gave hugs all around when she found the actual bus driver for our bus. He then yelled on the bus to us when it was time to get off and where to do to change buses, speaking only a few words of English. What service and such kindness!