Billy, Roland, Lasse and I rented a car and spent the day touring. Our first stop was in the old village of Aguimes. We enjoyed coffee and a homemade goodie sitting in the warm sun next to the church and main courtyard shaded by very magestic trees. The architectural charm, painted murals and scattered artistic shops offered us a relaxed stroll.
We then visit the Guayadeque Ravine. This ravine was a Aboriginal site where you can see many caves in the walls of the canyon. There are some caves lived in today that we visited. One of the occupants, Peppi, that invited us into his humble dwelling. Not speaking any english, he managed to get me to dance with him. He also had a small TV screen with a old American Western move playing with Kurt Douglas. Seemed appropriate.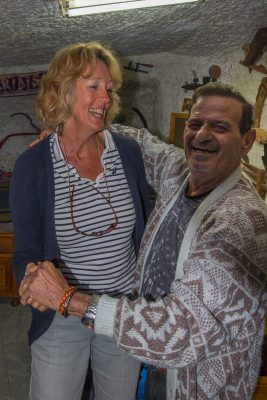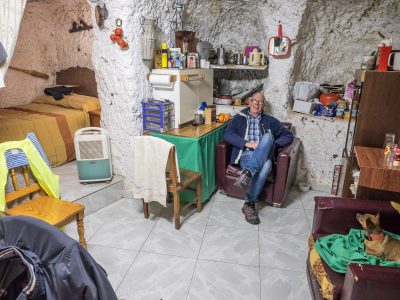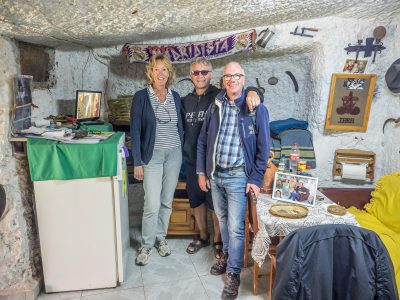 Climbing higher in elevation we arrived to a volcanic crater, Caldera de los Marteles. Billy took out his drone with a video camera and flew it around the crater for some photos. Pine trees are plentiful in the mountains and the vistas are spectacular.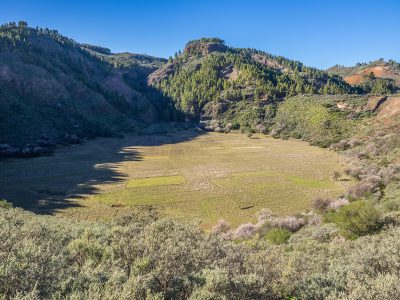 Our final stop of the day was at the highest viewpoint of Gran Canaria, Pico de las Nievas. It was a beautiful sunny day with NO wind so we spent 2 hours enjoying the warmth and views including the island of Tenerife, some 50nm away. We enjoyed the sunset and then scurried to the car as the temperature had dropped significantly. Another wonderful day in the mountains.