Our stay at Iles Des Saints celebrated Öyvind's birthday. Terre D'en Haut is a lovely island with a quaint french village. Goats roam freely outside the village. Many lovely beaches, a marvellous atmosphere, oh yes, and a scrumptious bakery. Unfortunately while we were there the winds were blowing stronger than normal so the anchorage was very active. Because of that we left earlier than expected and had a fast sail to Guadeloupe.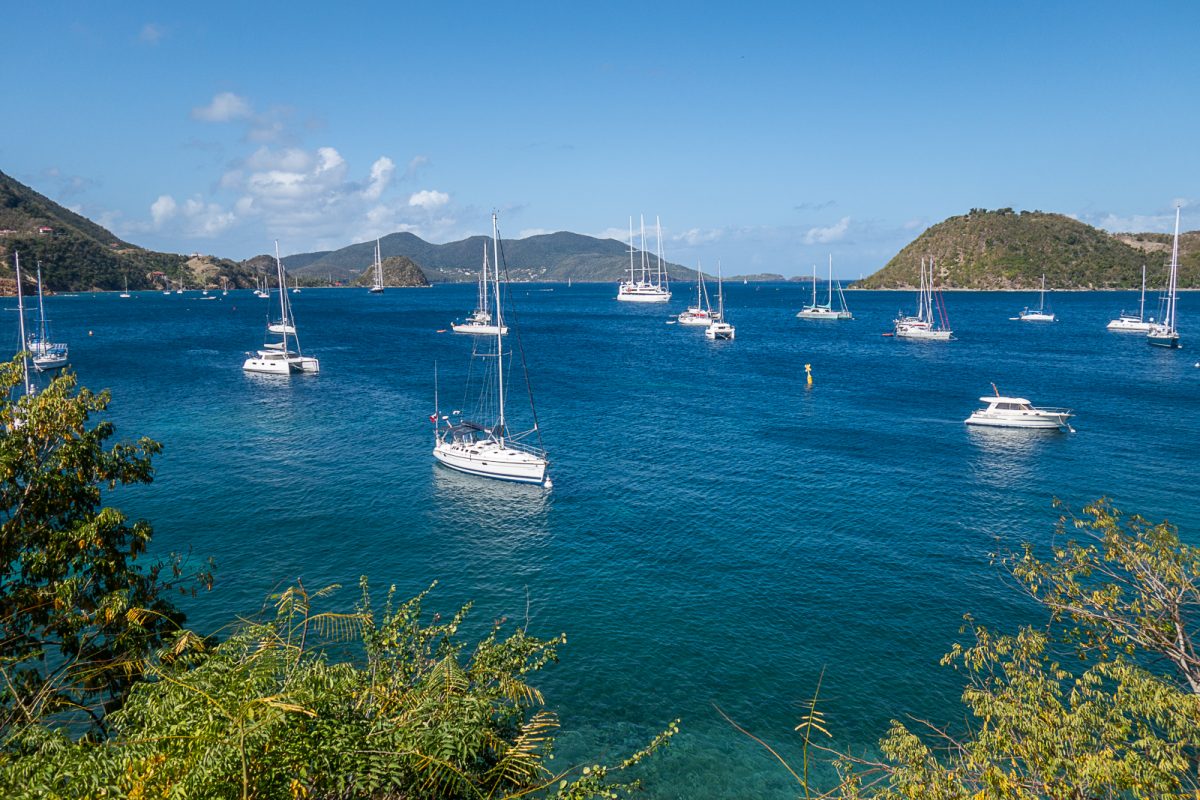 We spend a few days sailing up the west coast of Guadeloupe as it was soon time for Iris and Öyvind to return to cold, snowy Sweden. One morning we woke to fisherman near us using their nets. It was interesting to watch them and the amount of work it requires. We also enjoyed the birds that were staying close to them in hopes of a breakfast snack.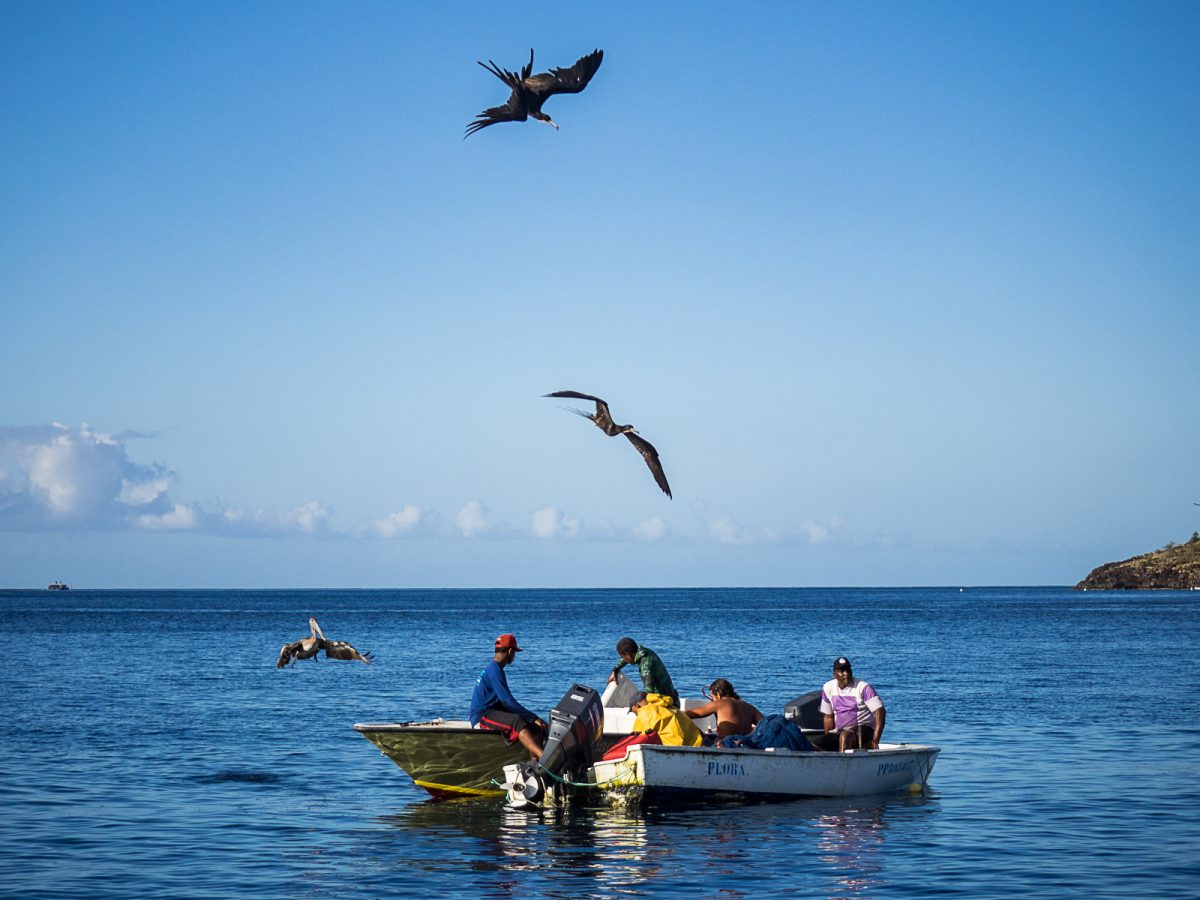 Since Martinique we have met our Swedish friends, Leif and Anna Carin at different anchorages and have enjoyed spending time with them and sailing together to different destinations. Leif and crew arrived from the Canary Islands to Martinique in January on their Hallberg-Rassy 46, Beaucastel.
From the last anchorage at Deshaies on Guadeloupe, the six of us visited the Jardin Botanical gardens where we also had a marvellous lunch with views.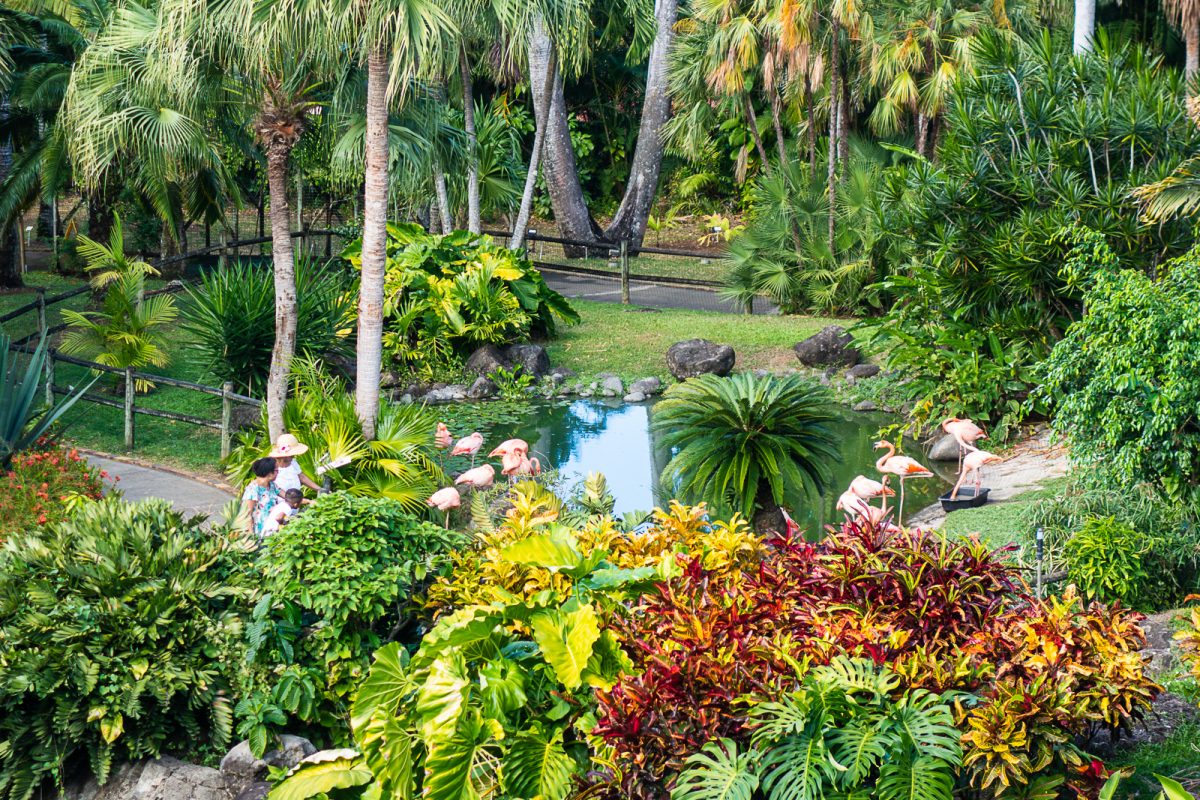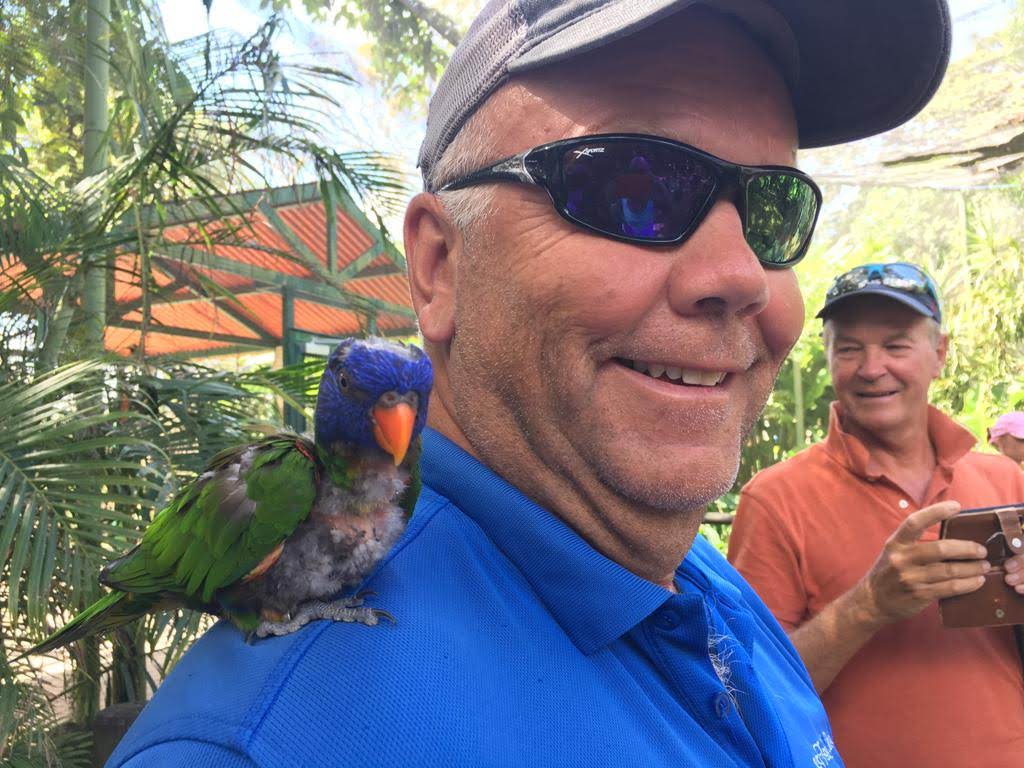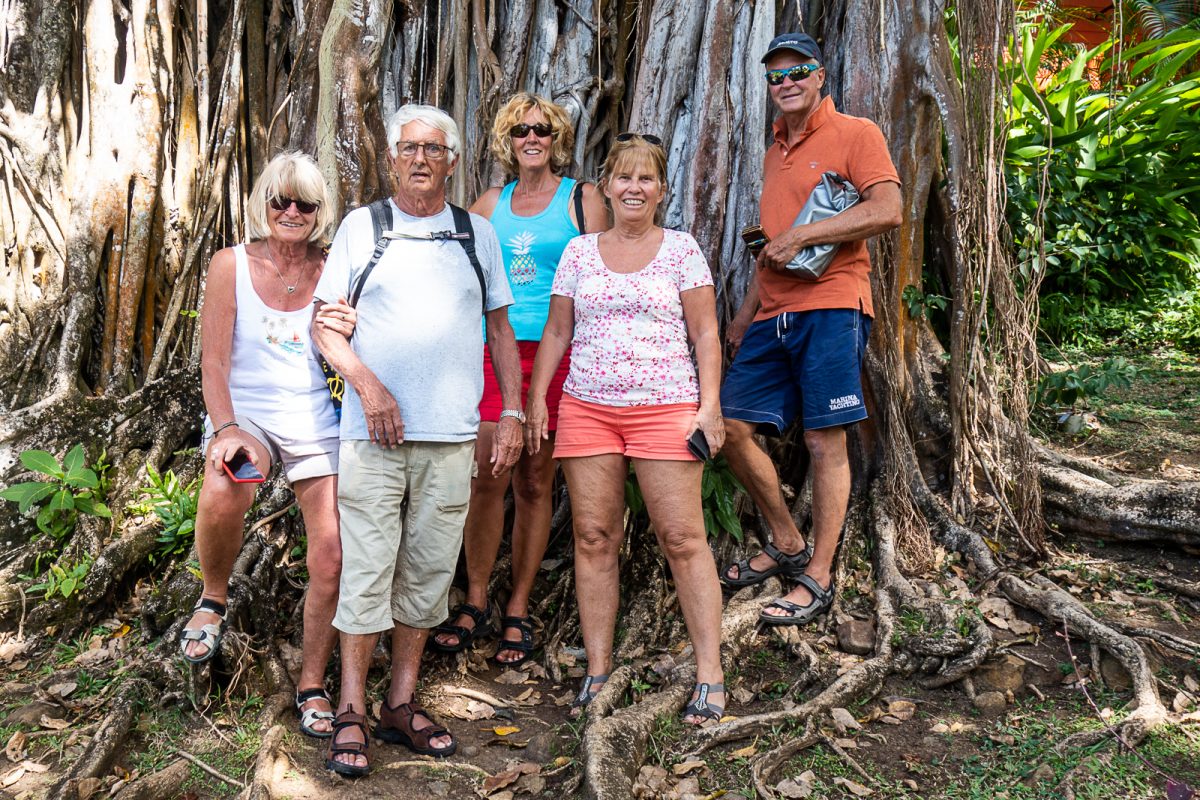 Next morning it was time to say good bye to Iris and Öyvind and as they left on the bus to the airport, both Bella Luna and Beaucastel pulled up anchors for our 6-7 hour sail to Antigua.