Working our way south we revisited many of our favorite places, and met friends along the way so it was quite a social time.
We were required to check out with customs and immigration on Union Island. While there, we returned to the HAPPY ISLAND bar where we posted photos in January. This time windsurfers entertained us with spectacular tricks. Here is a short video as one surfer flew through the air and grabbed a beer from a gentleman holding it out for him. He had a few drinks as he surfed away and then returned giving the beer back to the gentleman. Cheers by all.

Our final sail of the season took us from Union Island to Carriacou Island where we joined 7 other boats leaving for Trinidad.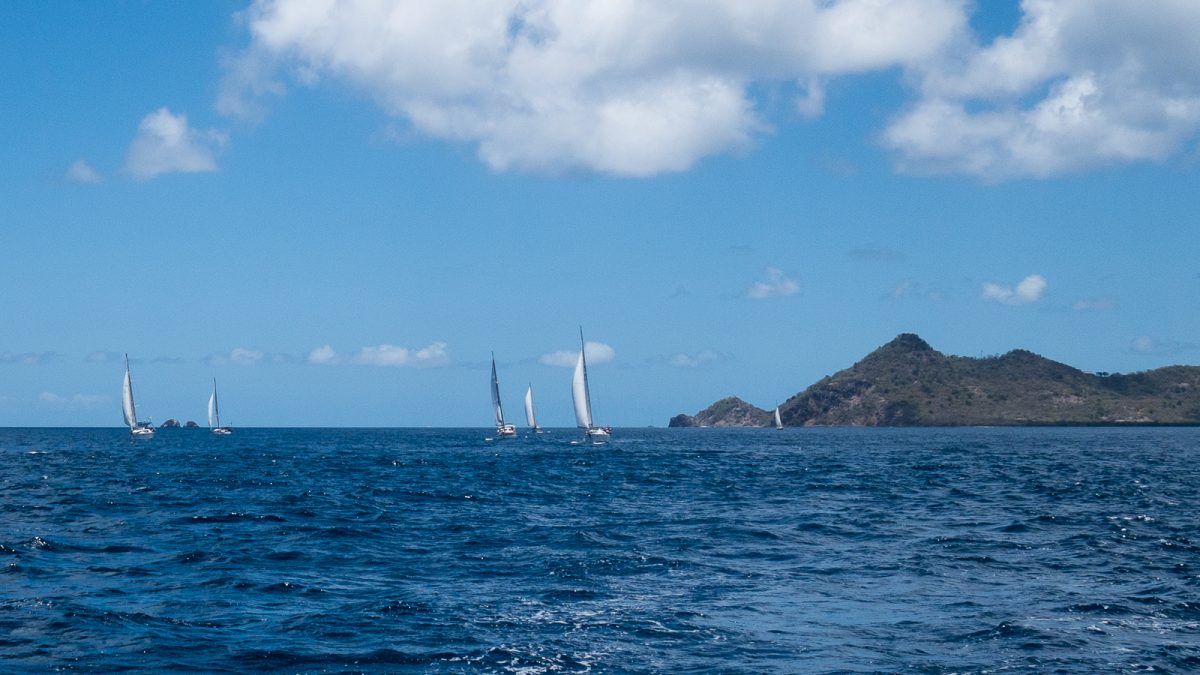 A week earlier a sailboat was pursued by "pirates" near the Trinidad coast. Shots were fired and although no one on board was injured, the boat sustained several bullet holes. As a result, a total of 8 boats formed a convoy and made contact with the Trinidad Coast Guard and North Coast Radio. We filed a sailing route with them and had radio contact as we approached the coast. They were monitoring us on radar. We experience no incidents and had a beautiful 16 hour sail, arriving Trinidad early in the morning.

Bella Luna, Beaucastel and Blue decided to go into the first cove and anchor for a few hours of sleep as we did not choose to go into the area of the marina at night.   It turned out to be a magical  experience.    As we approached in the moonlight  there were a lot of fish swimming at the surface.  When we set the anchors and turned off our motors we heard Howler monkeys and tropical birds in the distance.   Waking in daylight we were in awe of this beautiful cove, with still water, dense tropical foliage  and the silence except, again,  the moneys and birds  callings. How special to be in this South American setting to enjoy our final anchorage of the season.