How it all started
My name is Roland Olsson. I was born 1955 in Luleå, a town in the north of Sweden, just one hour south of the Arctic Circle.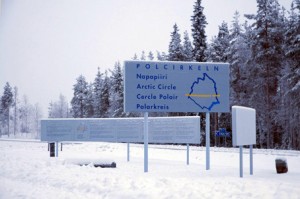 My interest for boats started at age 7 when I adopted my uncle's wooden rowing boat on a small lake, Kvarnträsket close to Luleå. It was a big trip to row out in the morning and check if we had got any pikes.
My parents never liked the idea of boating. In High School I bought my first boat, GKSS-Eka. To my parents disappointment it was soon replaced with a bigger boat J-10. In the J-10 I did my first cruising along the west coast of Sweden.
When I went to university in Karlstad to get a business degree I bought a Albin 57 as a "Do it yourself kit". When it was finished I took it back to Albin Marine and traded it in, against a Magnefik Midget that they had in stock for several years. They thought that was a great idea as they got rid of the "ugly duck". One week later I was offered a summer job, selling spare parts for Albin Marin. In the end of the summer I was the proud owner of an Albin Vega and offered the job as sales rep.
Three years later and another two boats, 2 Albin Express I had my business degree. It was time to look for a proper job! But after 3 years with a proper job I came to the conclusion, I can not go to work every day and not enjoy every minute of it. Consequently I started to look for a job in the marine business.
In 1986 I got a job as sales rep for Hallberg-Rassy. After some years I was promoted to Sales Manager. I have had 30 fantastic years at HR. Working with one of the best product on the market (subjective I know 😉 but it is true! ) It has been very rewarding being able to work with what you love more than anything ells, selling the dream of long distance cruising. Selling the dream is one thing, living it is hopefully an even better experience. In April 2012 we make the last preparations on the boat and in beginning May we will set course south. The plan is to cruise 6 month of the year.
Family:
I have two daughters. Jenny and Malin. Both have been sailing from their first year. Jenny lives in Gothenburg and Malin in São José dos Campos, Brazil.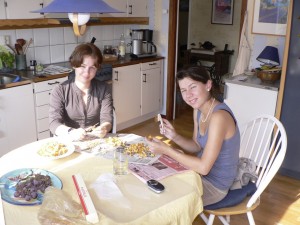 I met Vickie in 1996, ever since we have shared our life and sailing adventures.
Sailing Experience:
Racing:
Albin Vega, Albin Ballad and Albin Express.
Cruising:
Most of the sailing have been done locally in Scandinavia. For the last 40 years I have spent every summer on the Swedish West Coast, East Coast, Norway's West Coast and South Coast, Denmark, Lithuania, Polen or Germany.
Vickie and I have had the opportunity to sail in many different parts of the world.
Caribbean, San Blas and Panama Canal, Pudget Sound Seattle, "Inside Passage" Alaska, Turkey, Croatia, Guernsey to south of France, ARC 2001, ARC 2011.
Boats that I have owned :
GKSS-Eka, J-10, Albin 57, Magnefik Midget, Albin Vega, 2 x Albin Express, Compis, Albin Ballad, Hallberg-Rassy 34, Hallberg-Rassy 36, Monsun 31, Hallberg-Rassy 31
Present Boat:
Hallberg-Rassy 43, Bella Luna