This island is divided, the northern part is French and the southern part is Dutch. The island is approximately 7 miles in each direction. A fun story, but not substantiated in history: Instead of a war over the island, the Frenchman started with a bottle of wine at one end and the Dutchman started at the opposite end with a bottle of gin. Where they met became the boundary.
Roland's daughter Malin, husband Pablo and 5 year old son Benjamin arrived from Brazil. As we were anchored in the lagoon on the French side and the airport was just across the small bay, Roland surprised them by meeting them in the terminal. They planned to get a taxi but instead they took a short walk from the terminal to where Roland had left the dingy and they arrived to Bella Luna via a dingy ride. Benjamin immediately changed from his airplane clothes into his pirate outfit now that he was on a boat in the Caribbean. (sorry the photo was lost in the camera).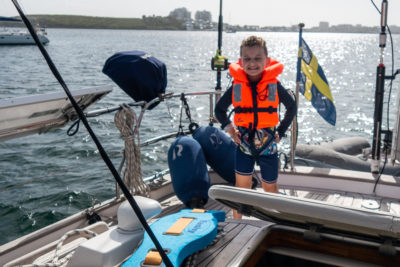 After a day of adjusting to life on a boat, we rented a car and took a tour of the island. We spent some hours at a beach, had lunch and returned the very awful rental car with no shocks and no air conditioning.
Our first sail was to the island St. Bart. We anchored in a marine park known for good snorkeling: turtles, stingrays, small sharks, and schools of colourful fish. A nice sandy beach too. We spent a day walking around the village which was once owned by Sweden until they sold to the French. The Swedish street names were still in place on the buildings. St. Bart is referred to as the Caribbean's French Rivera and is popular with mega yachts.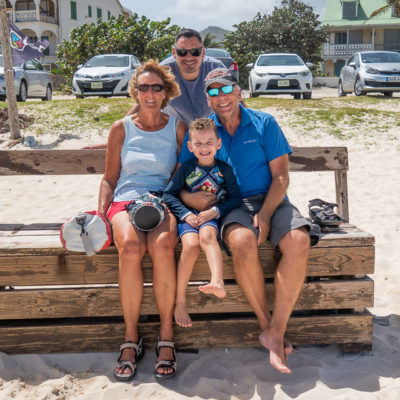 From St. Bart we sailed direct to Anguilla, anchoring in Road Bay which offers the most protection. We rented a car and toured looking at different beaches. Malin found her PERFECT beach on a section of Rendezous Bay. No crashing waves, beautiful turquoise water, very white sand, a couple palm trees and very little people. A pleasant small restaurant/bar offered lounge chairs, umbrellas and good food.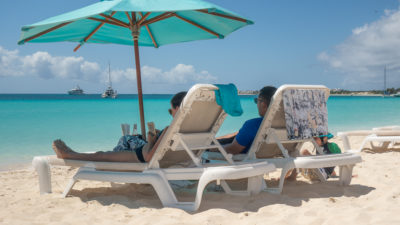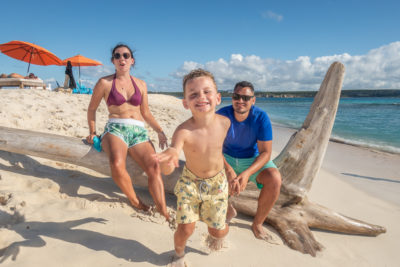 We took a day sail to another anchoring area that too had a very nice small secluded beach and colourful tall cliffs, Little Bay. There is no access to this beach other than by boat. Pablo enjoyed the snorkeling. This was awarded beach Nr. 2.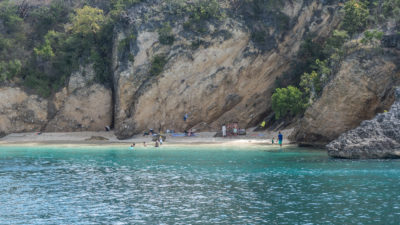 Returning to St. Martin, beach number 3 is Grand Case. Here we saw more turtles than any other places. A long beach with dozens of restaurants to chose from. The village is very charming with its own personality and friendly people.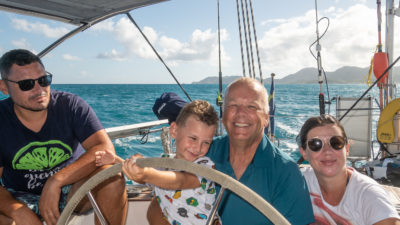 As time passes quickly, the departure back to Brazil was approaching so we sailed to Sine Maarten in time for the bridge opening into the Lagoon. Here it was very easy access to the airport. After 14 days, their plane flew over Bella Luna on March 4 when leaving for Brazil.