After a 6.5 hour sail from Guadeloupe we arrived to Antigua where we anchored in turquoise waters outside of Jolly Harbor.
As we arrived after immigration and customs had closed, we raised our "quarantine" flag and shared sundowners with Leif and Anna Carin on Beaucastel. The next morning we both went direct to the customs dock. Anna Carin and I had to remain on our boats until Leif and Roland had cleared customs and immigration.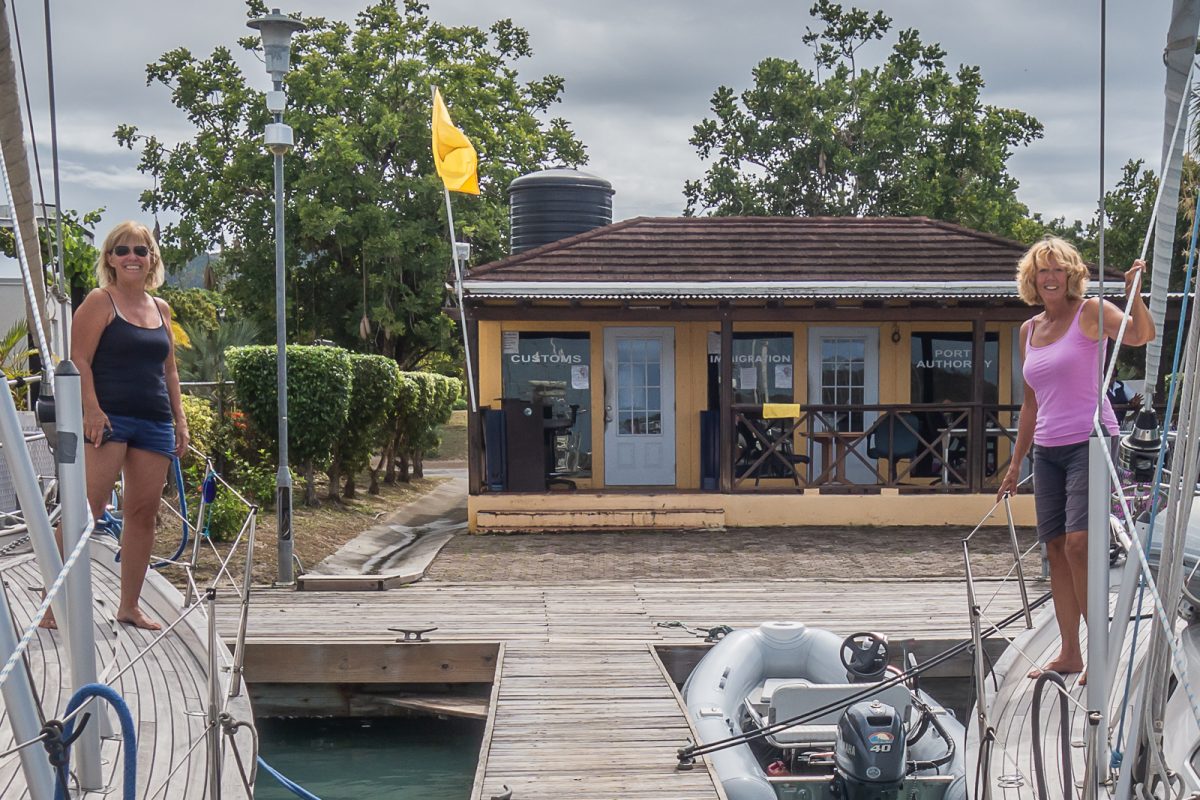 We then proceeded to the Jolly Harbor Marina for a couple of days for charging batteries, provisioning, and dinner at a restaurant that had live Reggae music. Fun!
The four of us commented how nice it is at Jolly Harbor Marina. Extremely friendly staff and the grounds around it are nicely landscaped with colourful flowers. It is a small marina so has a very calm, cozy atmosphere.
We took a taxi tour of part of the island and ended our tour at Shirley Heights (fort), overlooking English Harbor for the Sunday traditional BBQ, rum punch and steel band music. After some hours of eating and swaying to the music, it was time to depart and as our taxi driver returned to pick us up, he also was to take 4 other people. When they came to the taxi it was the same people we had shared a table with during dinner. When we saw each other cheers erupted from all of us. The taxi drive got a big grin, a laugh and said – "small world on Antigua".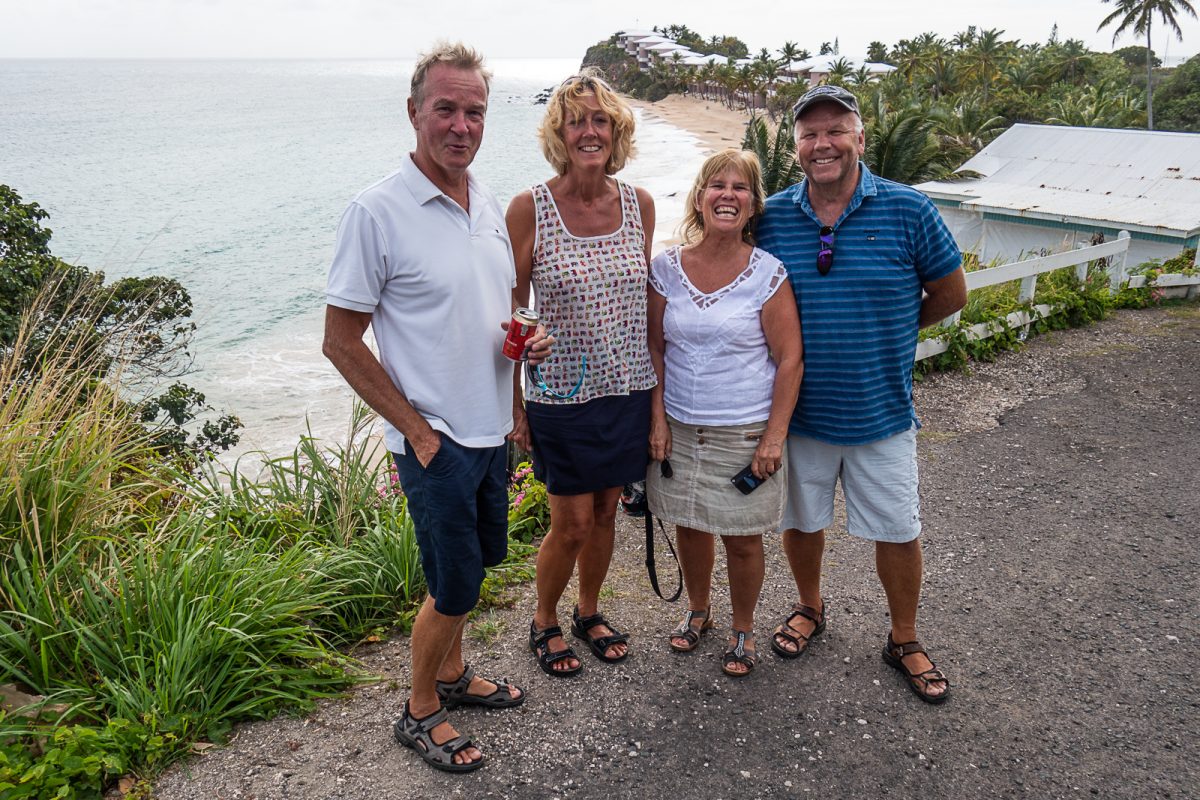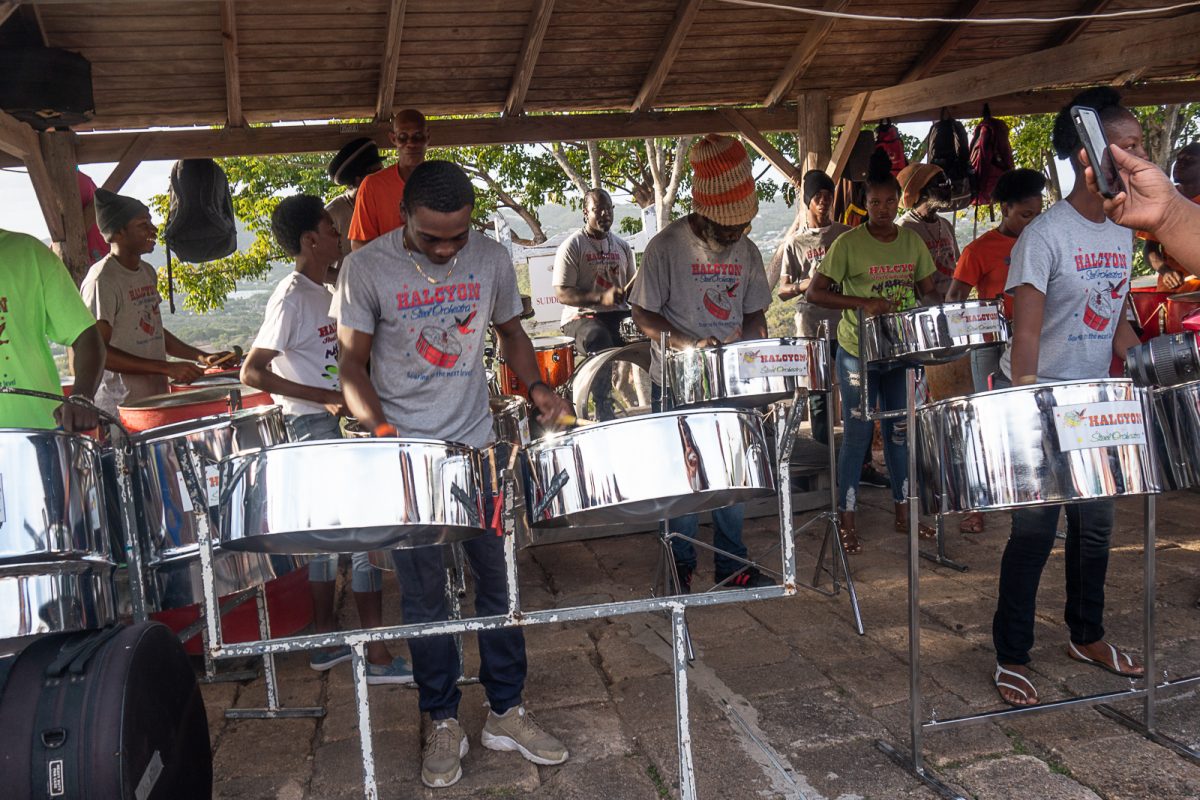 Our next stop took us a short distance from Jolly Harbor to an anchorage called Deep Bay with a beautiful beach and another fort to explore at the top of the ridge.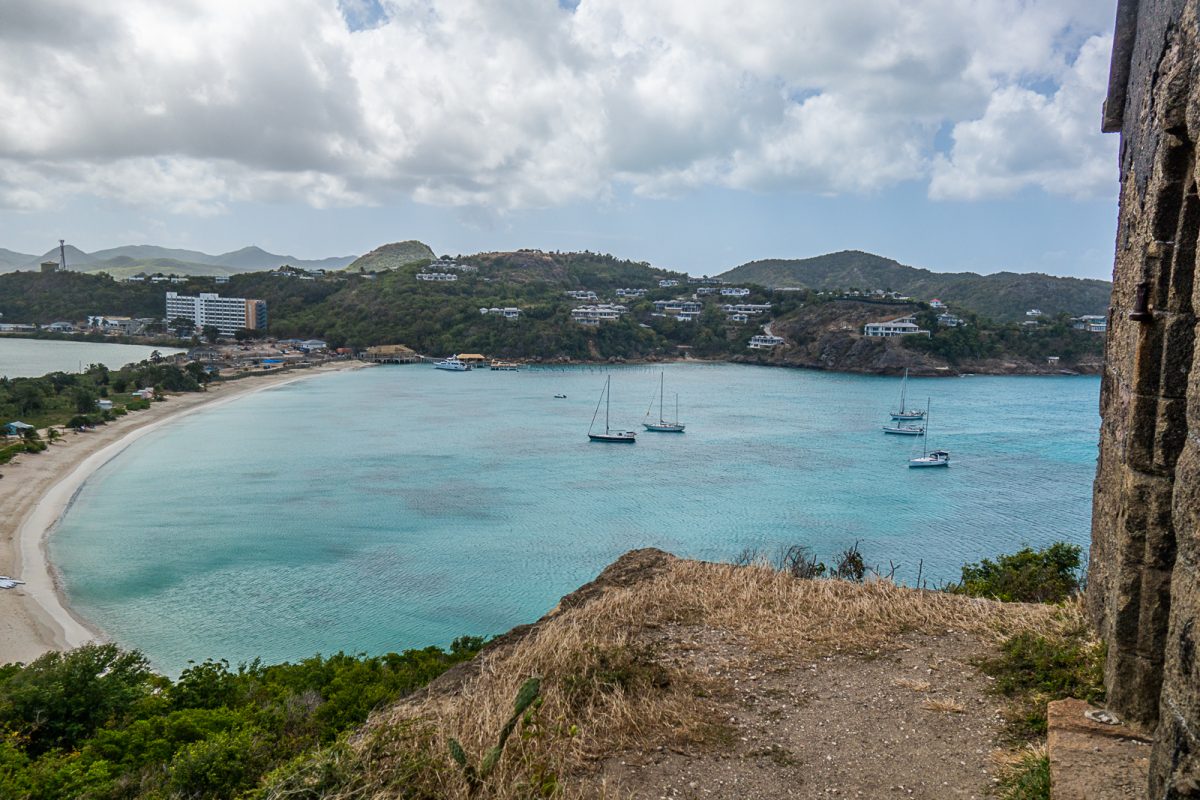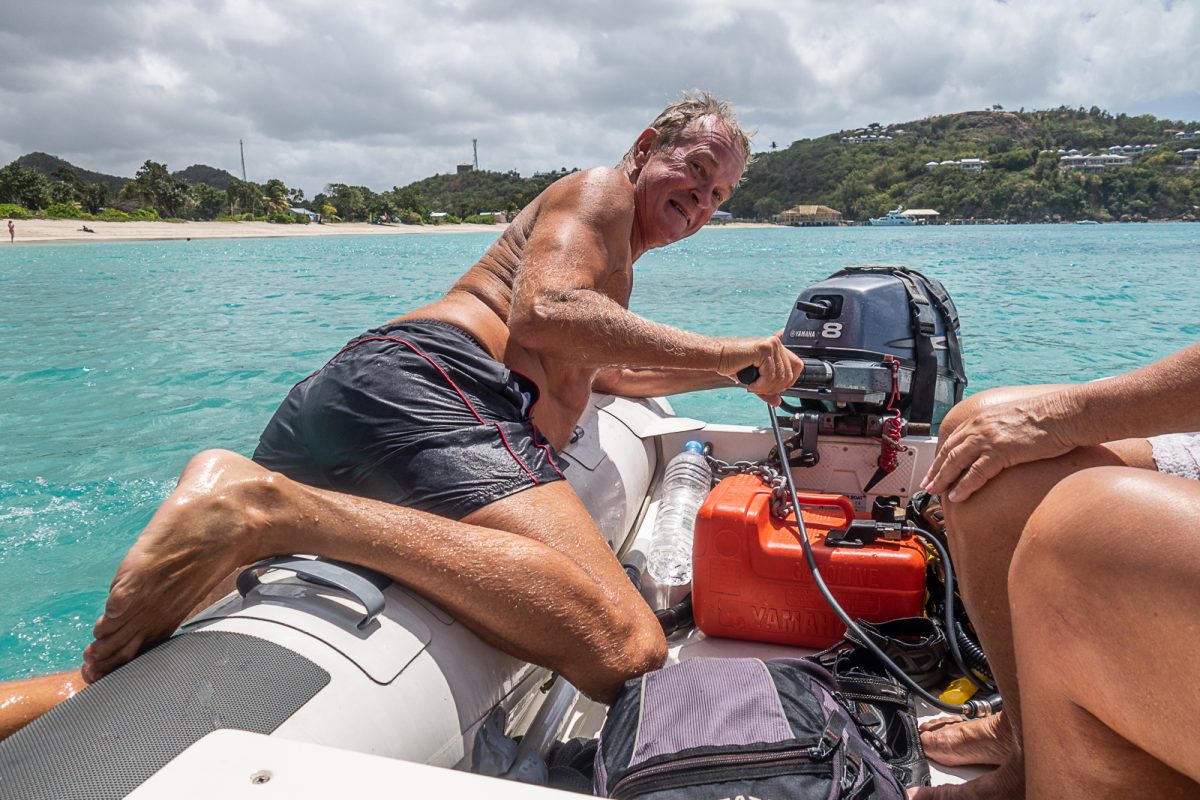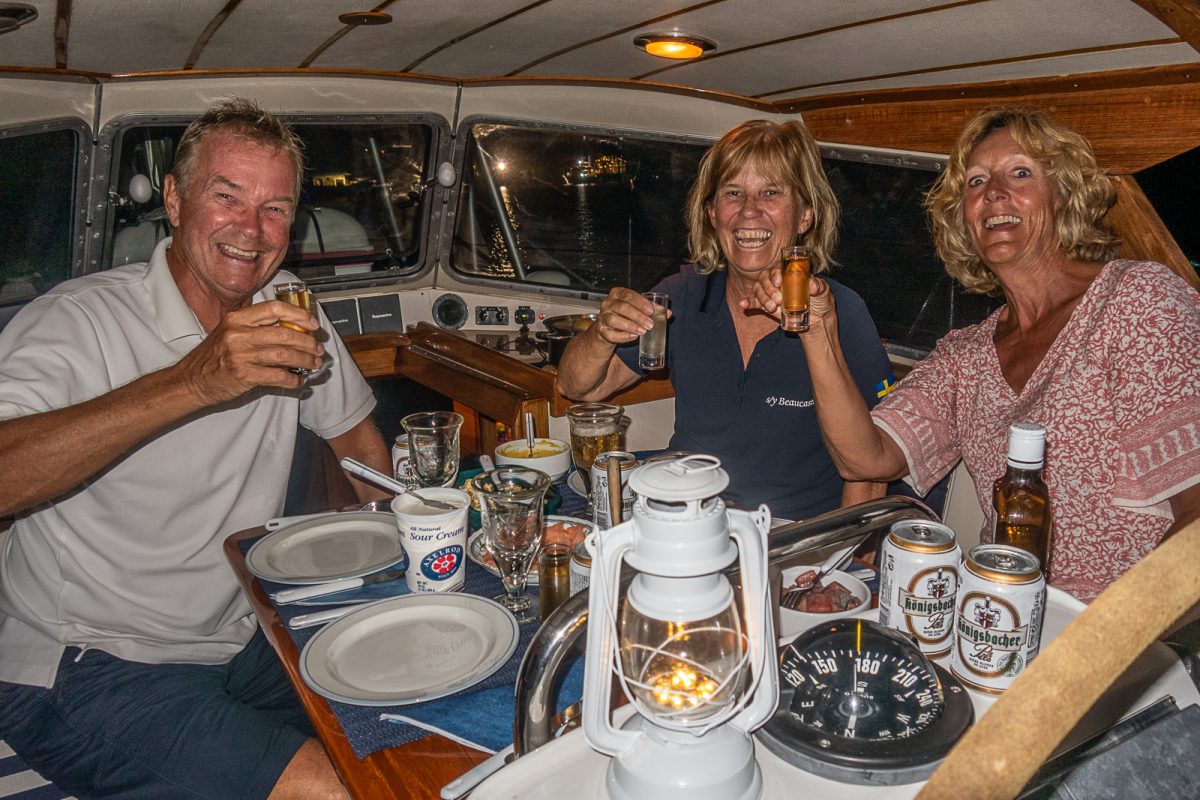 The port of Antigua and city of St. John's was just a short distance away, however we did not want to take our boats in and anchor so we called our same taxi driver, Trevor, and he picked us up and drove us into St. John's where we spent several hours looking around, shopping, lunch and ending at the market for some fresh fish and vegetables/fruits.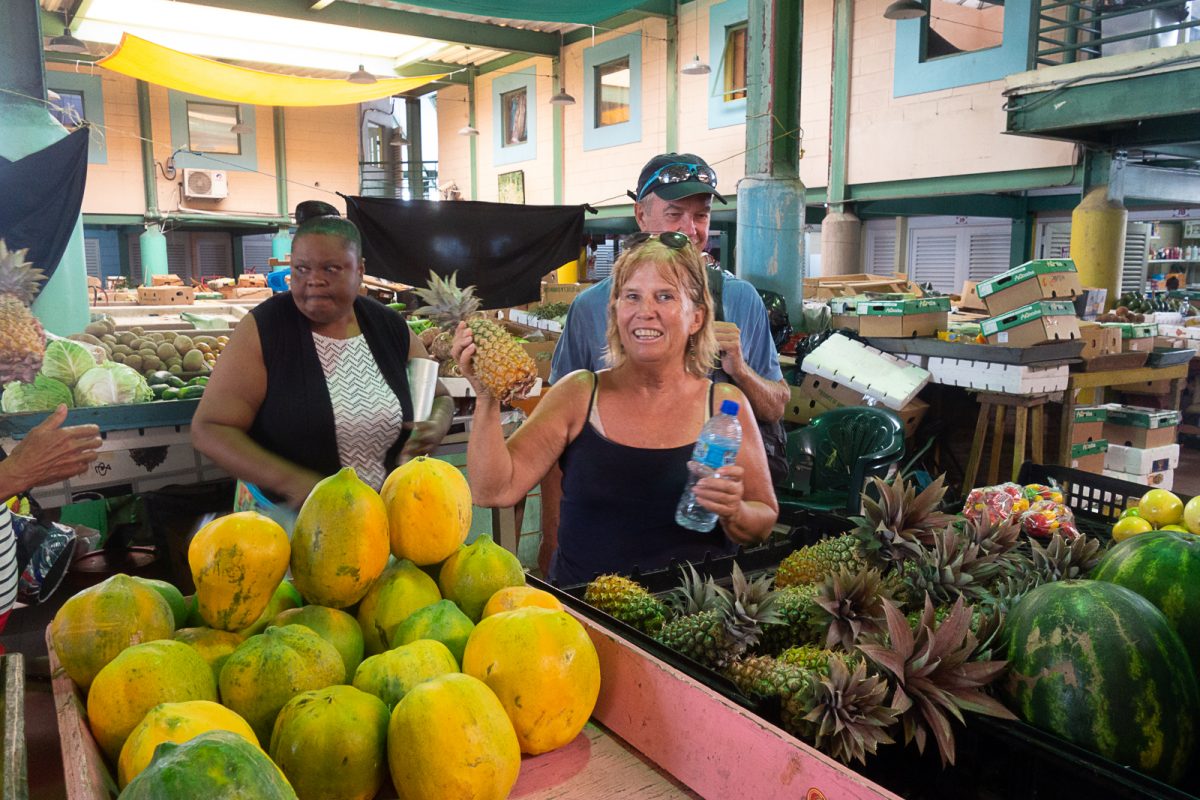 One of our favorite spots is on the north coast of Antigua; Great Bird and Outer Islands. Many reefs provide protection to this area. The landscape is more arid with Cactus vs. Palm trees. The rock shapes are more dramatic and the waters provide good snorkeling with all the many reefs. Today we had a big Stingray swimming with us. Nice to see new colorful corals.