From Cuxhafen we sailed over to Helgoland.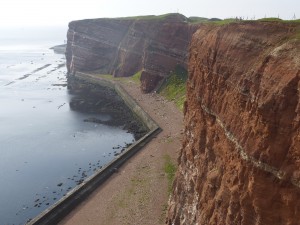 We left about 1 1/2 hour before high tide. We had to motor against the current for 2 hours. After that we had a fantastic sail over to Helgoland. Leaving Cuxhafen can be tricky if winds are coming anywhere from W – N, as this will be against the outgoing tide. It can be very uncomfortable already in force 5, and dangerous if over 6. We had an easy sail in 20 knots of NE winds.
Many boats sail to Helgoland to bunker fuel, food or alcohol, as the island is a tax free zone. But be aware that you are only allowed to buy for little bit more than 400 Euro/person if you want to be legal. German Coast Guard actually board boats to check that not to much is smuggled in to EU.
We bunkered food, beer and wine in Citti Markt in Kiel. It is a big store where you can find everything. Helgoland does not offer anything similar. It is smaller stores that focus on alcohol. Hard liquor is much cheaper here. But beer for example was 40 % less in Kiel. At least for us who lives outside Germany, and can buy for "export" even at Citti Markt.
But Helgoland is an interesting island, well worth a visit even if you have no intention to buy duty free. The English bombed it 17 days before the war ended. In 1947 they even tried to blow it up with the biggest non-nuclear bomb humans ever had made. Fortunately it did not work, and Helgoland became German again in 1952.
Do not miss to take a walk around the island and watch the birds on the cliffs.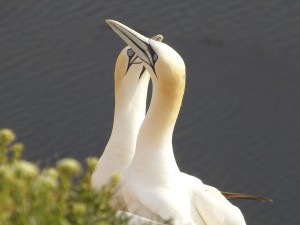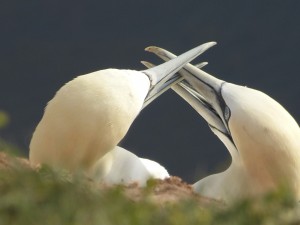 Also visit one of the many restaurants on the island. We had a really good dinner on "Zum Seehund" I can strongly recommend the cod cooked on a bed of garlic and bacon wrapped in aluminium.