We had a nice surprise our last night in Medemblik.  As we were dining at a outside table near the marina, a familiar face appeared.
Bas and his wife Linda invited us to their boat after dinner.    Roland and I know Bas from the marine industry and it was such a pleasure to see him again and to meet his wife and their 3 children.     They were very helpful in giving us suggestions and maps for our continued route through Holland.   A very pleasant evening.
Next morning we continued on to Enkhuizen where we spent two days, Hoorn for one night and then to Volendam.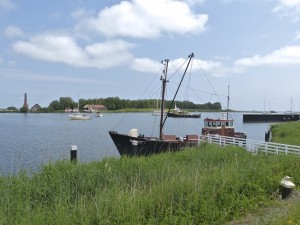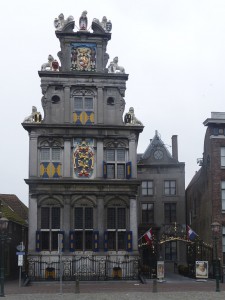 We enjoyed all the places, on the Ijsselmeer all with their own charm and personality.     Perhaps it is fair to say that I enjoyed it more than Roland as he developed a severe allergy against the grass in the water.   Twice we were introduced to the health care system and as a result he is now able to open his eyes.