We motored to Alvor, just 2 Nm E of Lagos.  There is a shallow channel in to town, but we decided anchoring inside the breakwater was enough with excitement.  After another hour  Frieder arrived in his HR 54. We came in about 30 minutes before half-tide. It was no problem with depth between the breakwaters.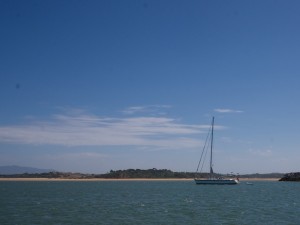 In the evening we walked in to Alvor and had dinner in a seaside restaurant. It is a lovely 30 minutes walk in to town.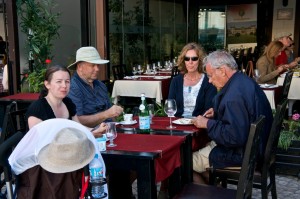 Today we had a 25 knots breeze when we left Alvor. It was the first day for Vilhelm taking the helm.  He did well as you can see from the pictures. We had a fast sail to marina de Portimão.