The first 24 hours we enjoyed 30 knots of wind, logging 8-9 knots. Rough seas
was pushing down between Fuerteventura and Gran Canaria. But as it was following seas they did not cause any problems.
The rest of the 850 Nm crossing was very comfortable with winds ranging from 10-25 knots. Seas was slight. It was either a reach or classical downwind sailing with boomed out genoa.
We caught a small Skip Jack tuna that was enough for sushi as starter and tuna steak for main course. Avi did an excellent job in BL galley.
We also caught some very small dorados that was released. The lAst day we had a small tired bird visiting us. He first flew down in the main cabin, but left the same way after some seconds. He then decided to rest on deck.
The crossing took 5 ½ day. Our average speed was 6 knots. We arrived Mindelo on Thursday morning. 24 hours after ARC+ left for Saint Lucia.
Mindelo is a bustling African town. There is a local market for vegetables and for fish. Both very colorful.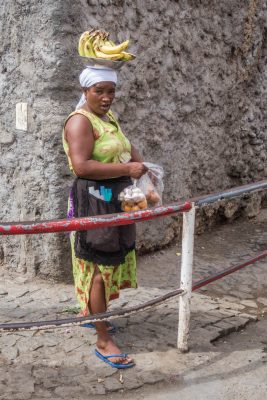 Luckily we had done our homework in Gran Canaria. There was not much we needed in the local supermercados. They are pretty basic and very expensive in relation to the quality they offer.
We took the ferry to Santo Antao. At the ferry terminal there were lots of taxis that offered a tour of the island. It was a very scenic tour that we enjoyed. Perhaps we were not as enthusiastic as the driver was used to. That could have something to do with the late hours in the floating bar the day before.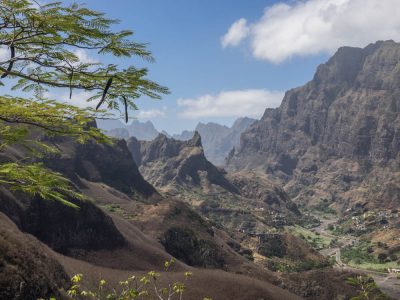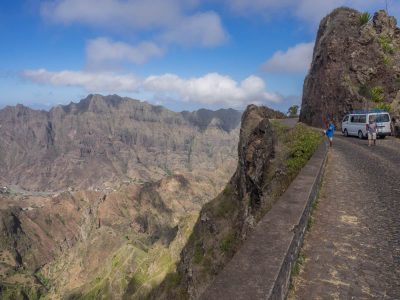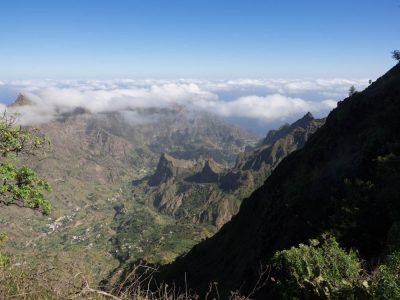 A low close to Gran Canaria killed all the trade winds between GC and CV. There was no wind in sight. We decided to go deep south as there was wind down at 12. But more about that in next post.