After 7 month on the hard at Peakes Yachting Bella was launched on time.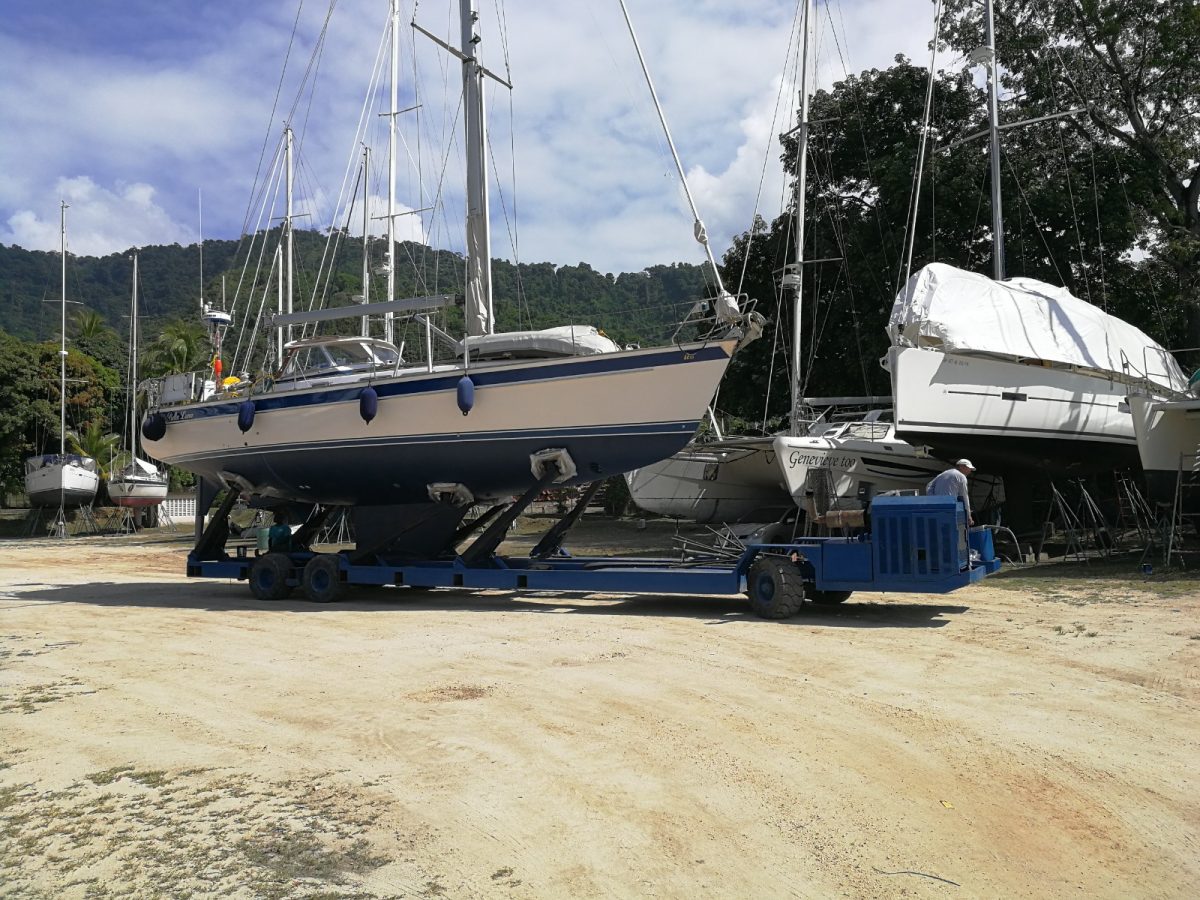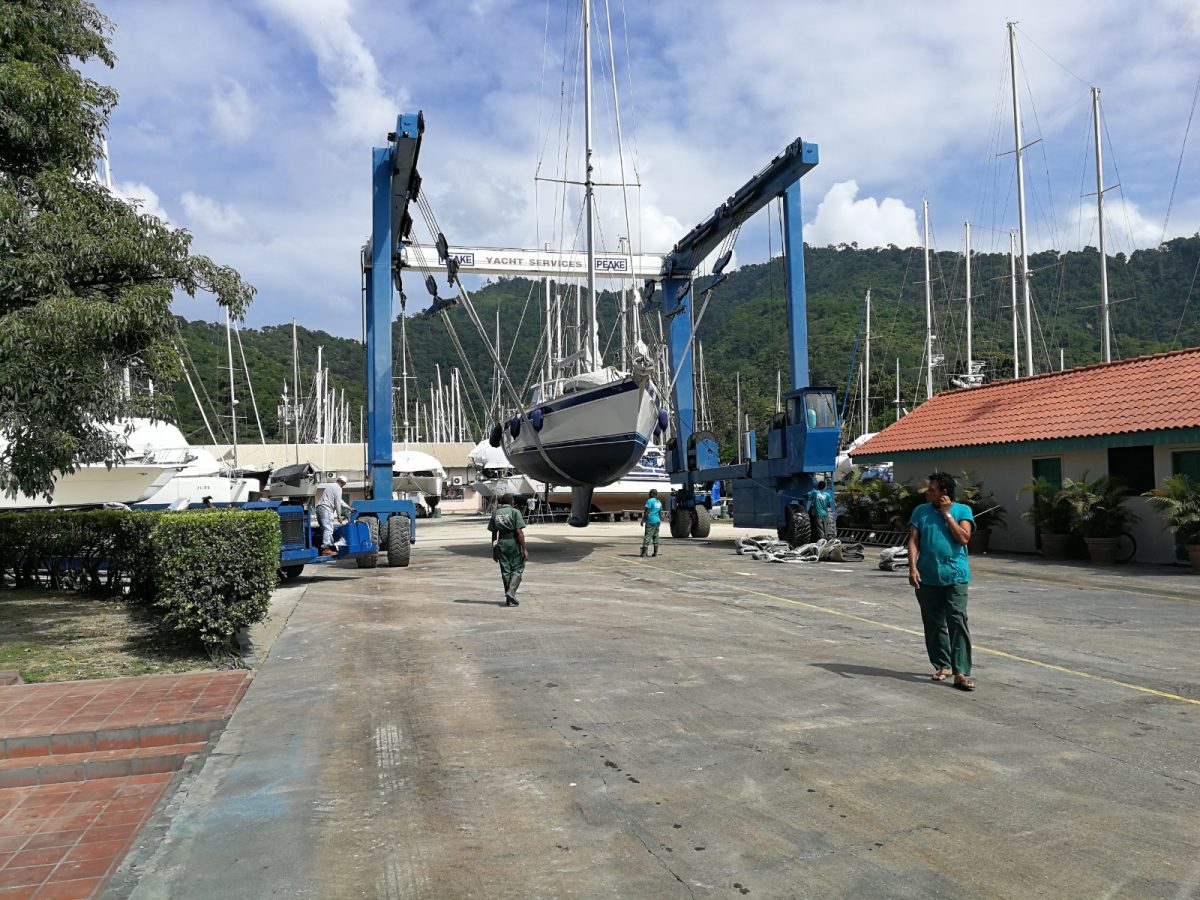 Before launch Bella got new batteries (Budget Marine) and a new Mastervolt Combi (Electropics). Gittens worked on the cylinderhead to the generator.
Dwayne who had looked after Bella when on the hard was a tremendous help pointing me in the right direction when I needed help. Made my life so much easier. If you ever plan to keep your boat in Trinidad it is well spent money to have Dwayne looking after your boat. Every two weeks he aired Bella and sent updates with 20+ pictures.
As soon Vickie arrived we sailed to Grenada as we had our friend Billy arriving from London.  The crossing is only 75 Nm, but have a bad reputation due to uncombortable sea. It was a bit rolley but nothing worse than sailing in The North Sea. We started our crossing at 6 AM and dropped anchor in Prickly Bay Grenada just before sunset.