This island is 61.99 sq mi or 160.56km2. Elevation is 125 ft or 38m. It is located in the eastern Caribbean and is part of the commonwealth nation of Antigua.
Our 3 hour sail from Antigua brought us to the most stunning sand beaches, some with pink hues and intense turquoise waters. The island is surrounded by many reefs and depths are quite shallow.
Shortly after arriving I saw a boat of local fisherman and waved to them to come to the boat. Sure enough they had been diving for Lobster so we purchased some as did our friends on Beaucastel. We enjoyed 2 evenings of lobster feasts.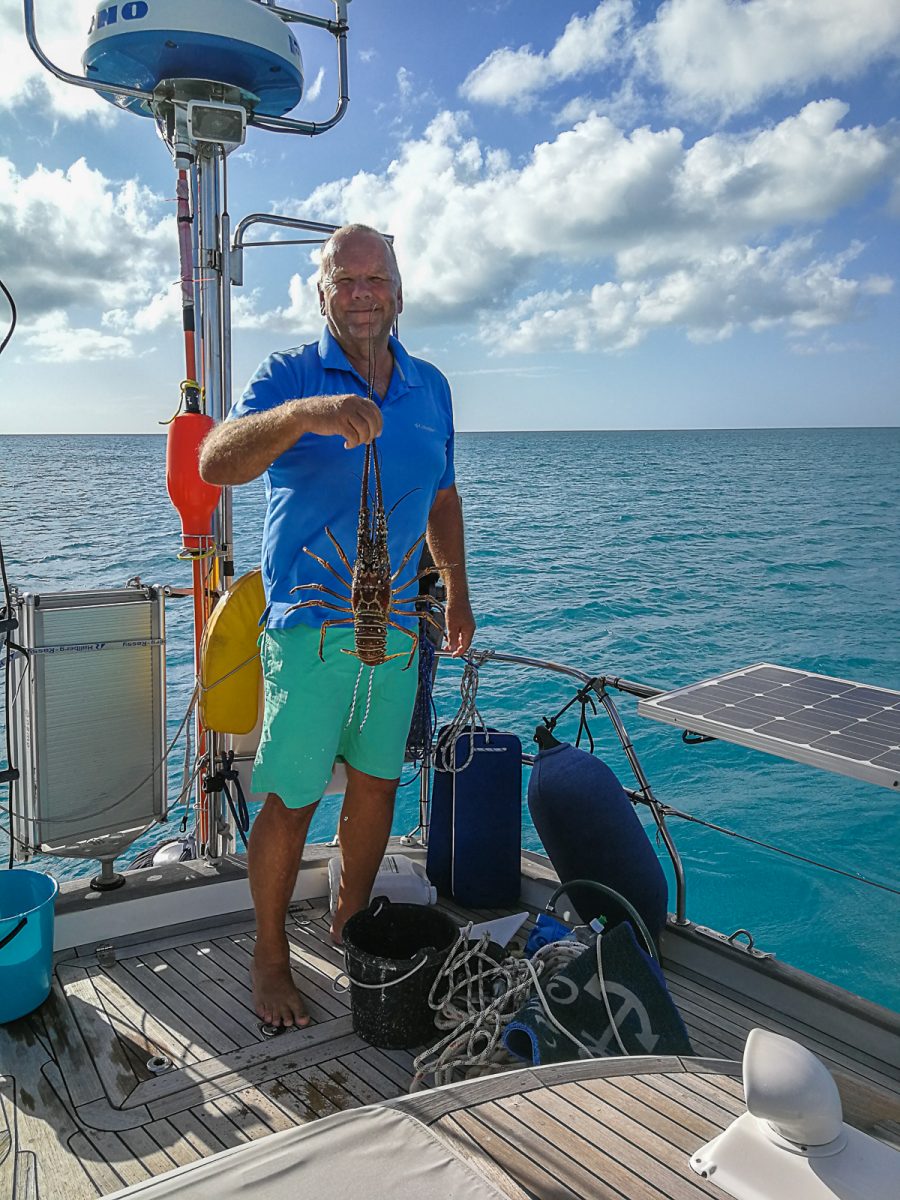 We contacted George Jeffrey who has lived on the island for many years. He took the 4 of us in his Boston Whaler for a tour of the protected sanctuary for Frigatebirds (common name Frigate or "man o´ war" bird). The Frigate weights approximately 2-3 pounds but have the greatest wing span in proportion to their weight. George said that there are roughly 20,000 birds in this sanctuary of mangroves. This colony has been featured in National Geographic. Although I do not consider myself a bird watcher, this experience was incredible to see and hear.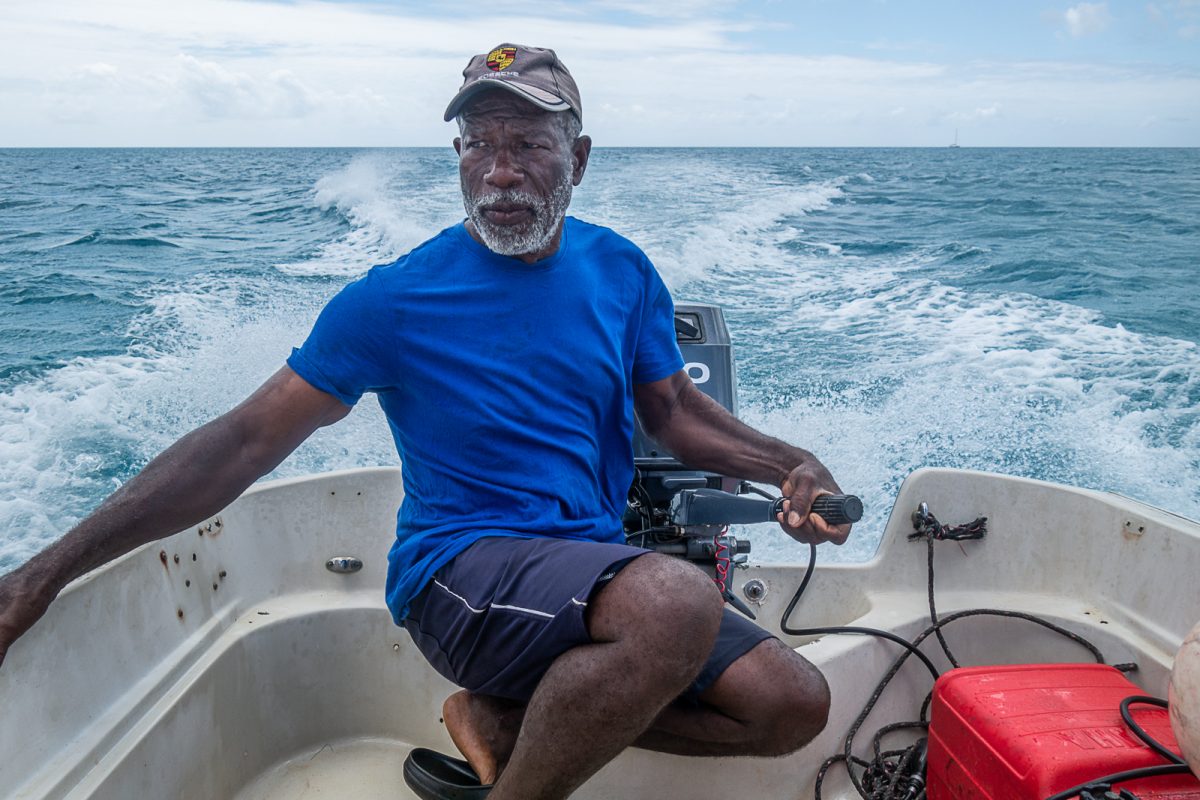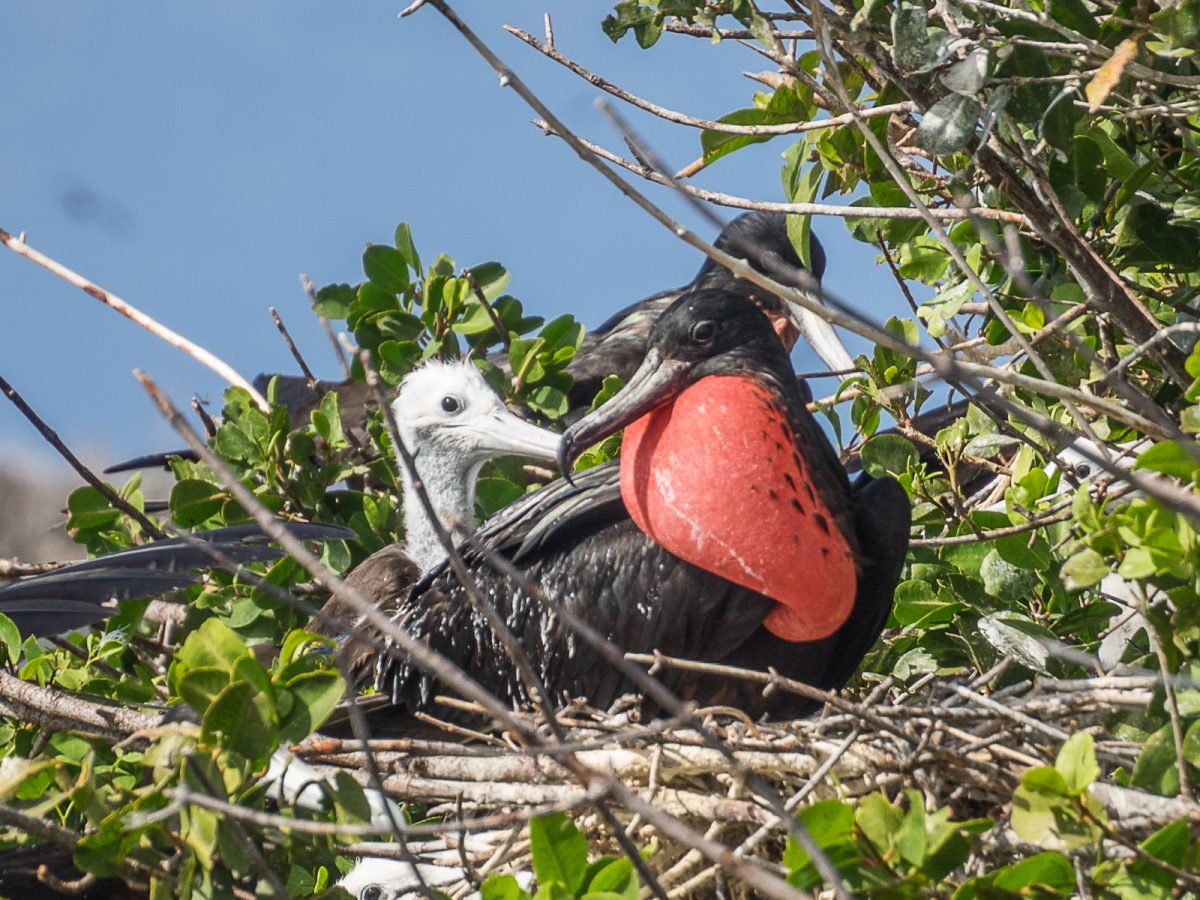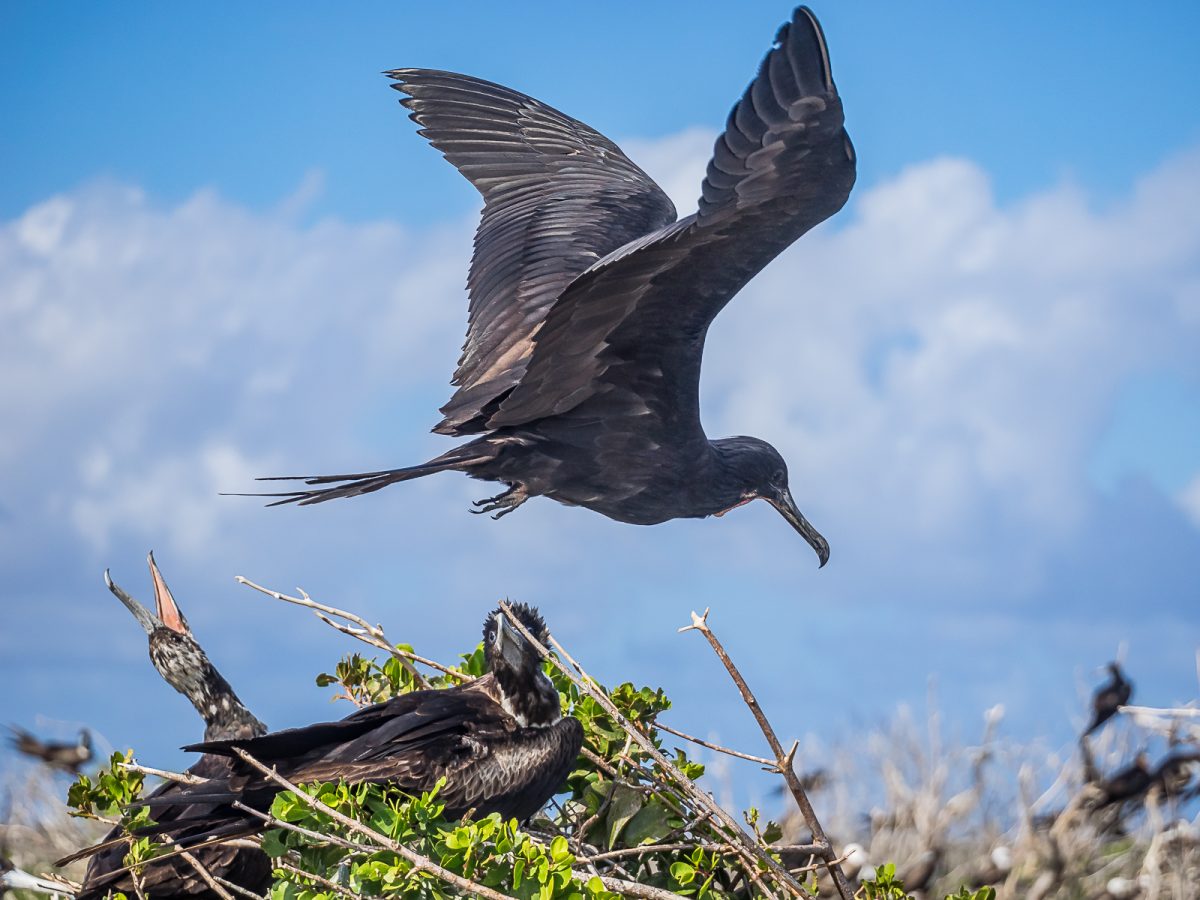 Barbuda took a direct hit from hurricane IRMA in 2017 and on route to see the Frigates, George showed us two containers lying in the mangroves that FLEW from the nearest hotel, not floated – FLEW. One was a 90 foot container. Hard to judge the distance but as the crow flies, perhaps over 1 mile or 1.6km.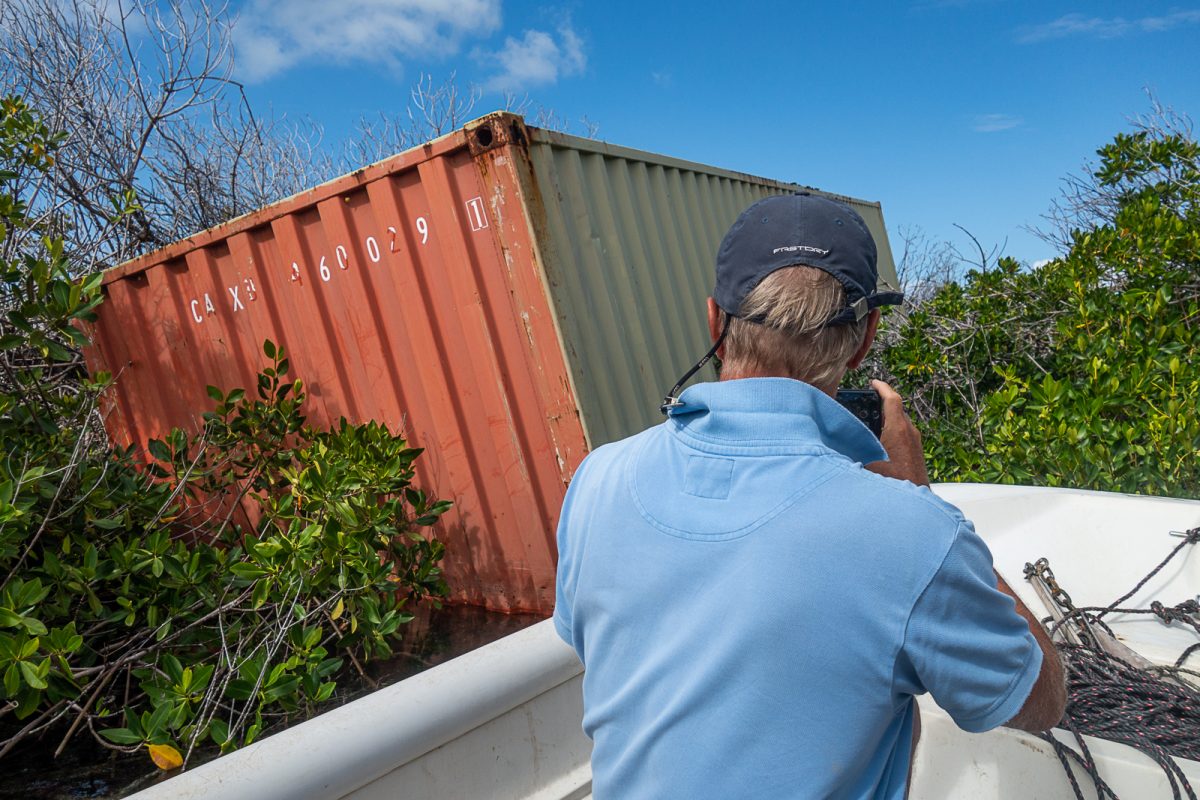 George has lived with hurricanes over the years but said IRMA was the strongest ever. He also explained that the people living here know and accept that they are in an area where hurricanes can strike but they still love being here. George has learned after his 70 some years that nature is always quick to repair and rebuild itself.
We certainly saw the devastation as we walked through the main village of Codrington. We also saw posters, a new automobile sponsored by a relief organization and a large relief tent provided by different organisations and countries, but did not see much evidence of actual help.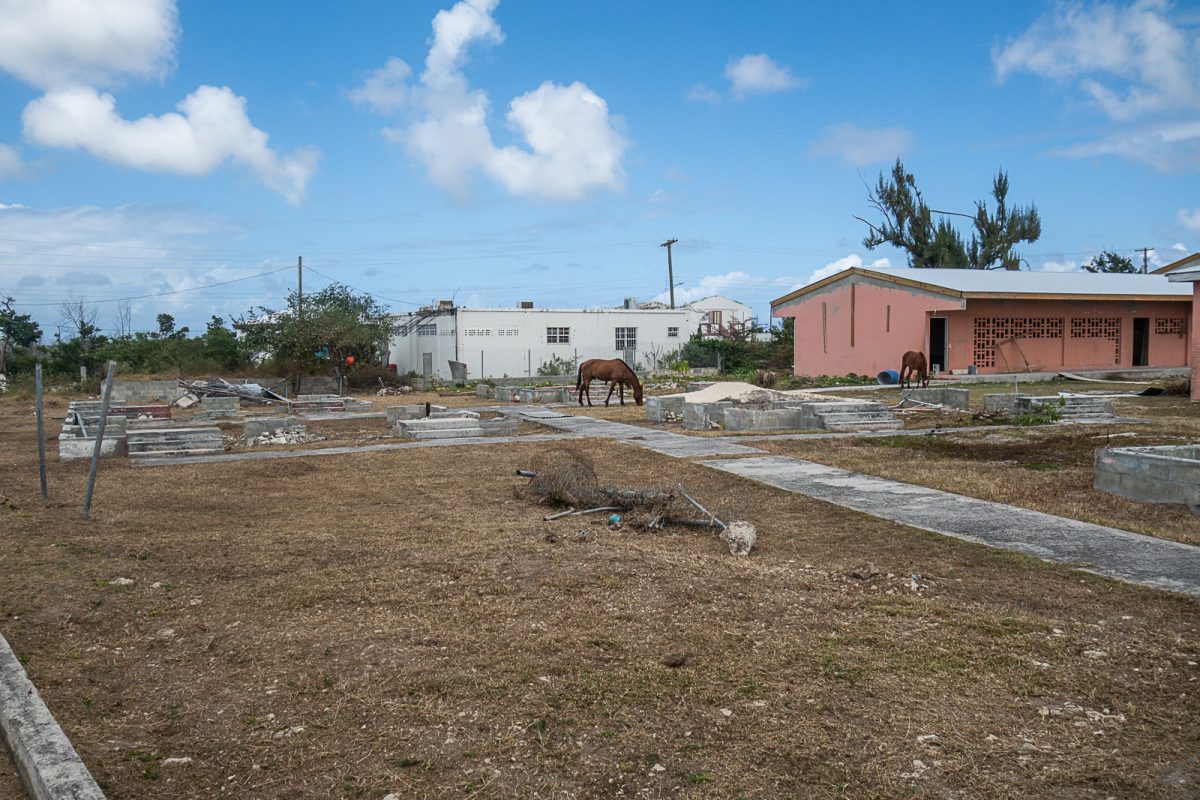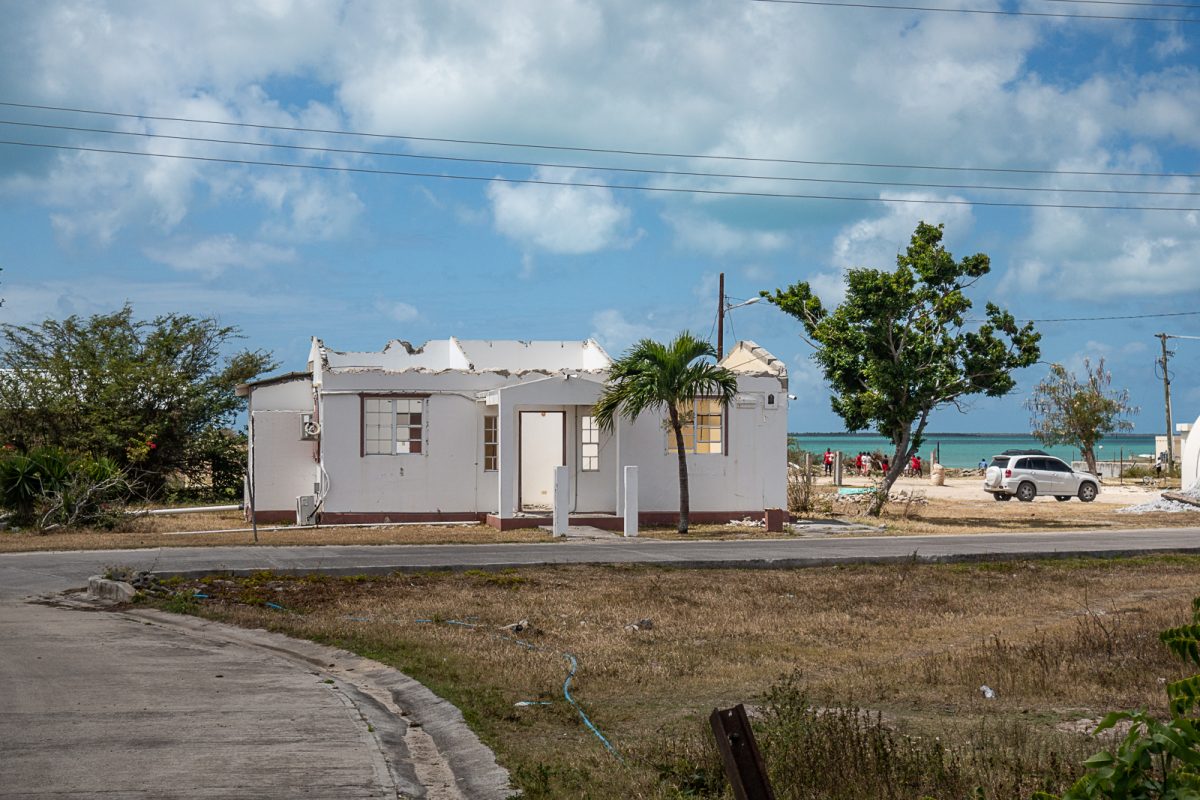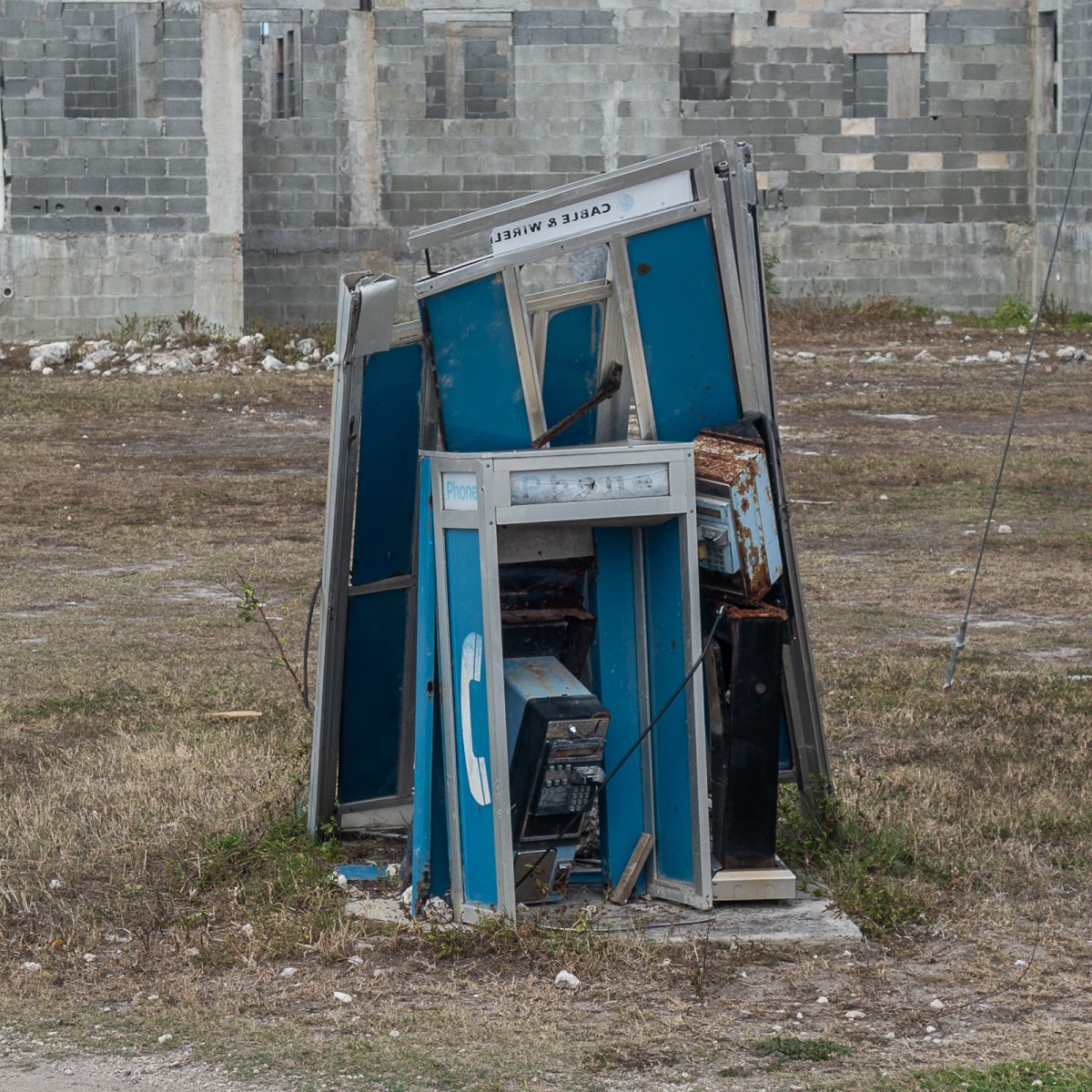 There are approximately 2000 inhabitants, many who left after IRMA but according to George, some have returned so perhaps 1700 in population now. There are horses, donkeys , dogs and goats roaming freely throughout the village. It is reported they have horse races on Sundays. We found a man selling fried chicken so stopped to have some pieces. Very Good. We too purchased some fresh fruits and vegetables from a mother and her son at a corner stand. Lovely people!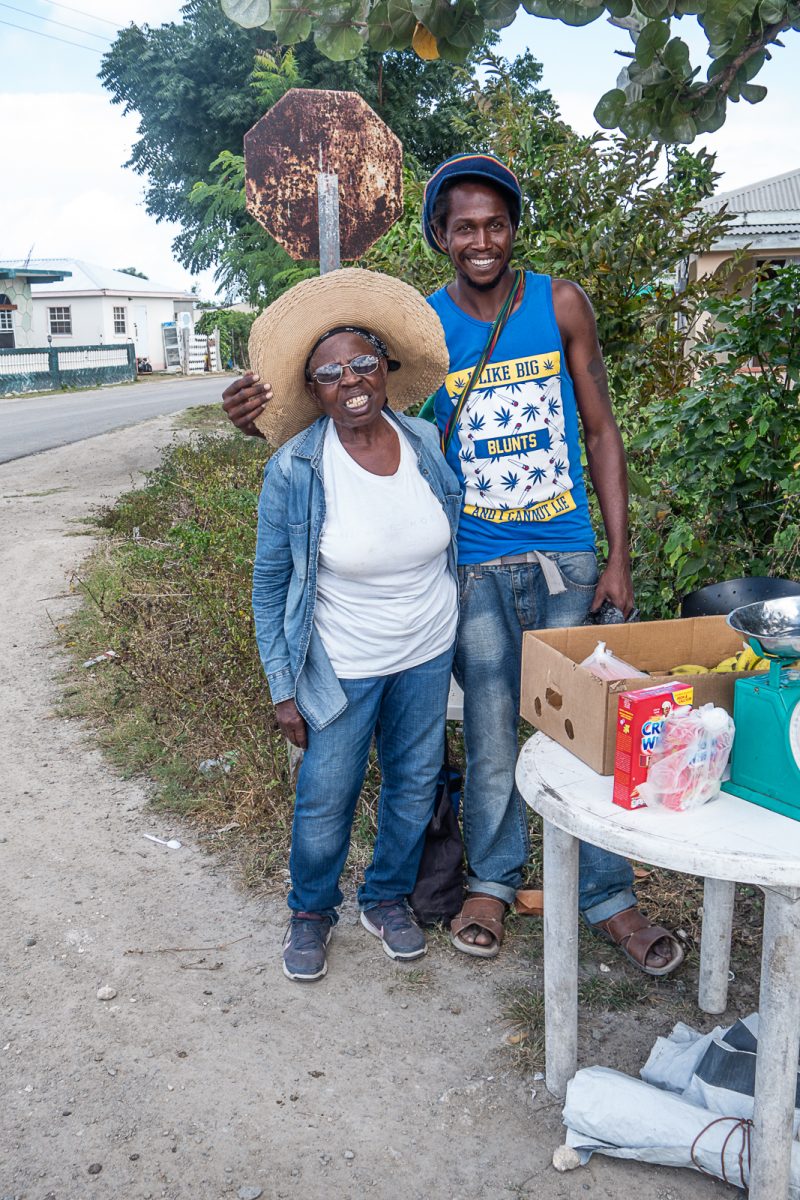 Barbuda has/had some beachfront luxury resorts. We saw evidence of many beach bungalows destroyed and sitting in ruins. One resort we anchored in front of has, at this time, tents erected on wooden floors and there were a few guests there. The main structure for the restaurant and pool were open. A seaplane arrived to the resort so landed and took off among all of us at anchor. That was fun to watch.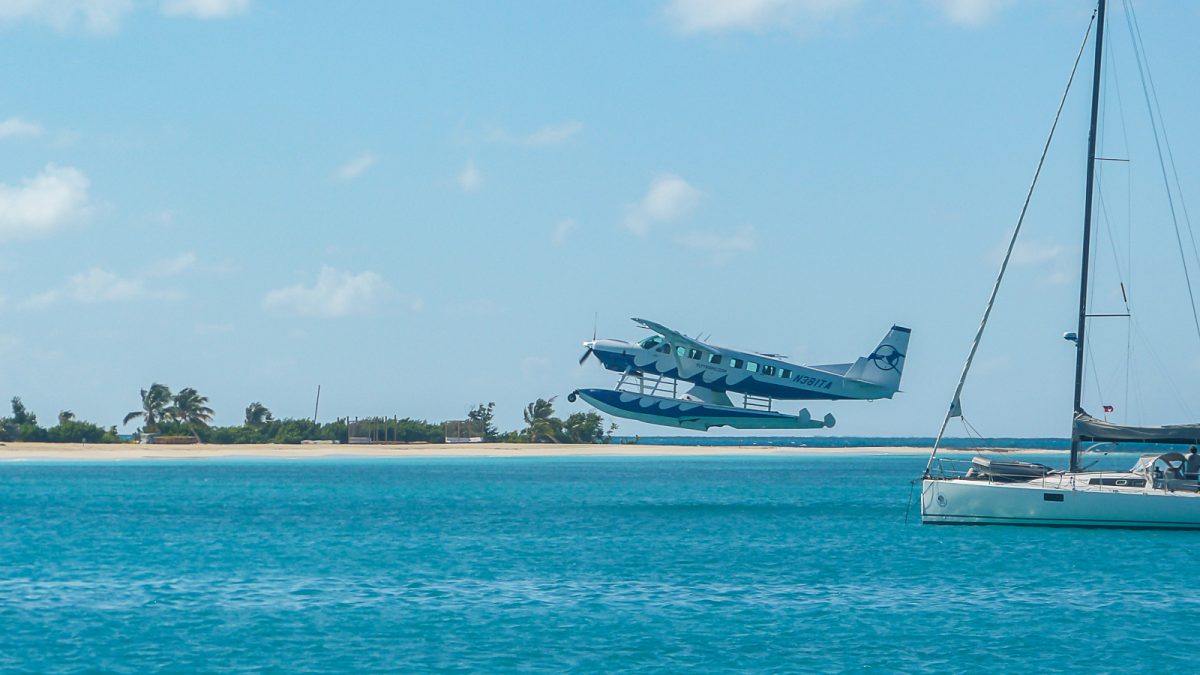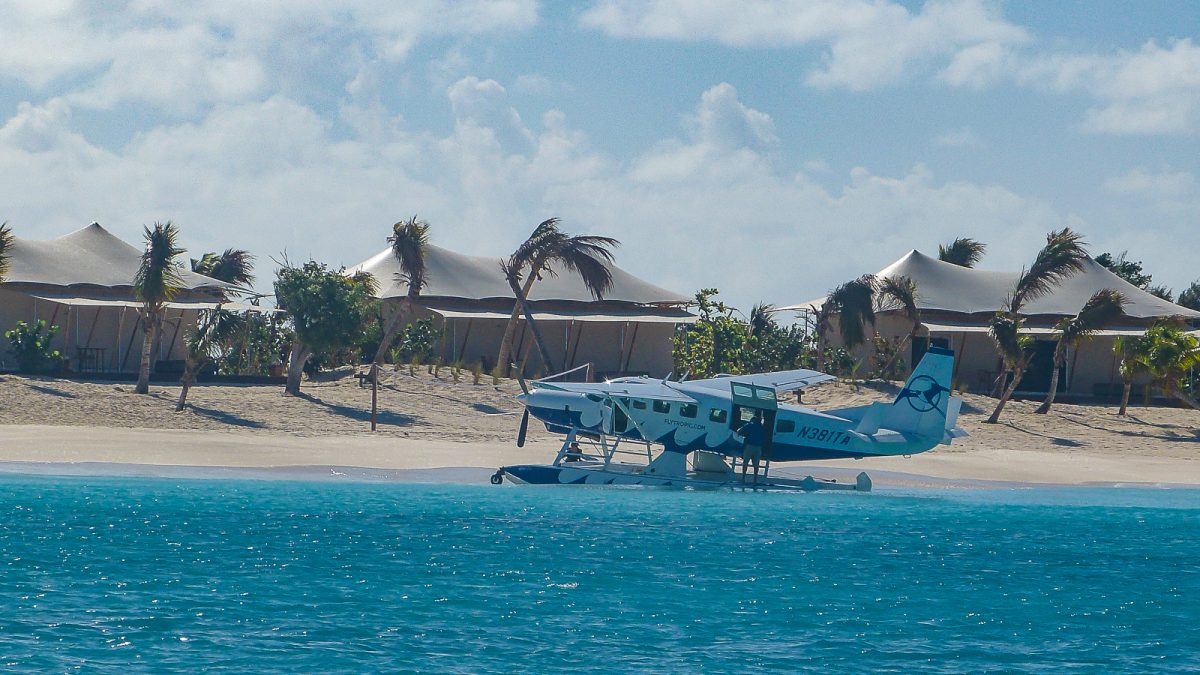 Barbuda is a very special place and special people dedicated to "the heart of the nature". Others would love to get their hands on beachfront property for further development. I for one wish the people strength to preserve their island as they wish.