Our friends Karl and Bekki from Florida planned their sailing trip with us months ago but due to the Boeing grounding, their flight to Antigua was cancelled the evening before departure.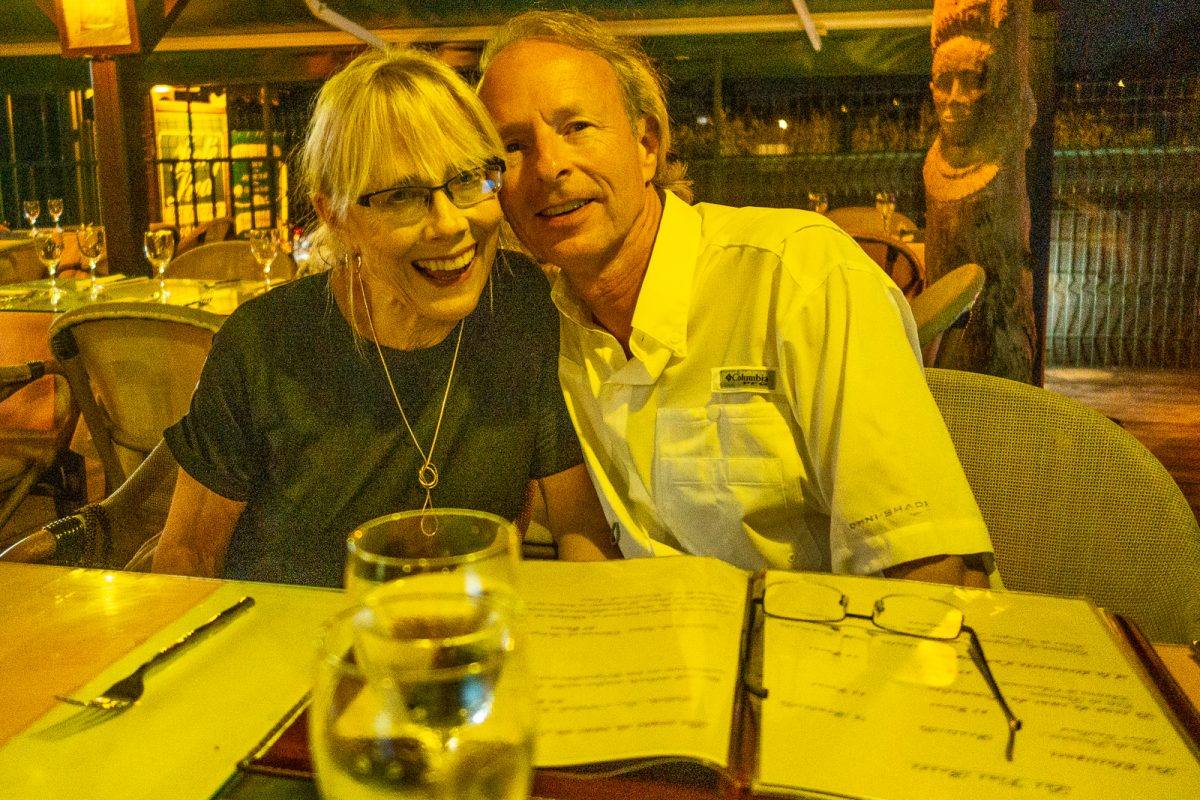 They were able to rebook a flight a few days later but into Guadeloupe and out of Martinique.     So we headed south and arrived to meet them in Pointe a Pitre, the main town of Guadeloupe.     As we approached we were escorted by dolphins!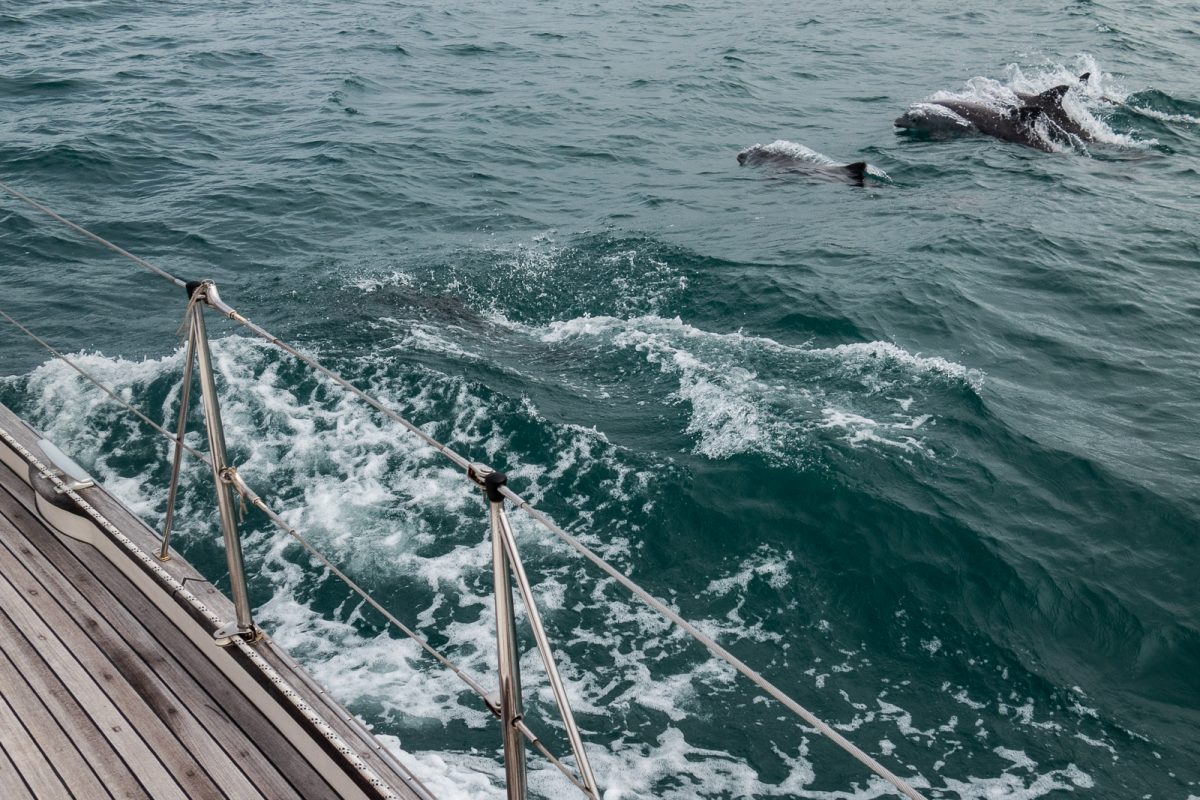 Next morning Karl rented a car, we stopped at the bakery to buy wonderful French sandwiches and we took a tour to Basse Terre, the mountainous region where we hiked to a waterfall, had a picnic lunch, fed mongoose our crumbs and enjoyed the beautiful settings.    Karl is a photographer so arrived well equipped.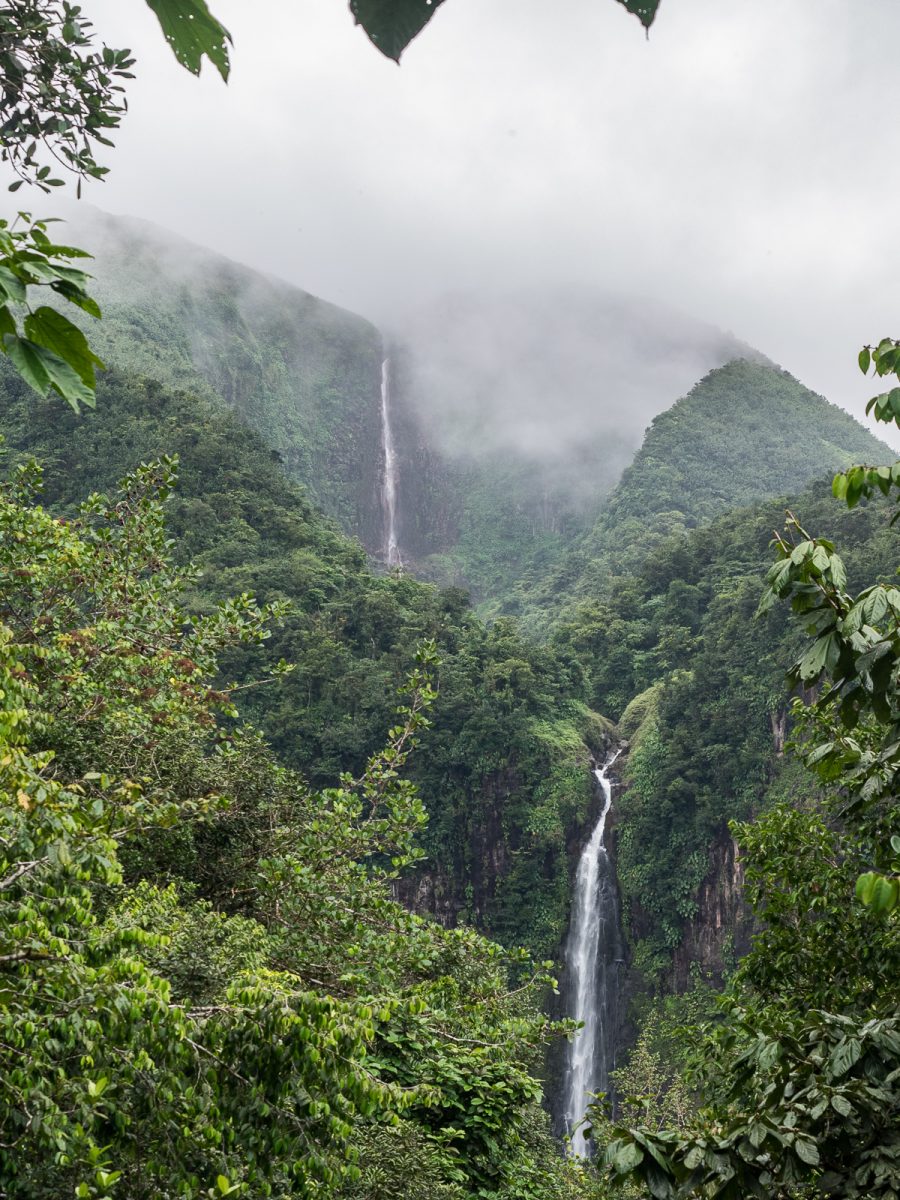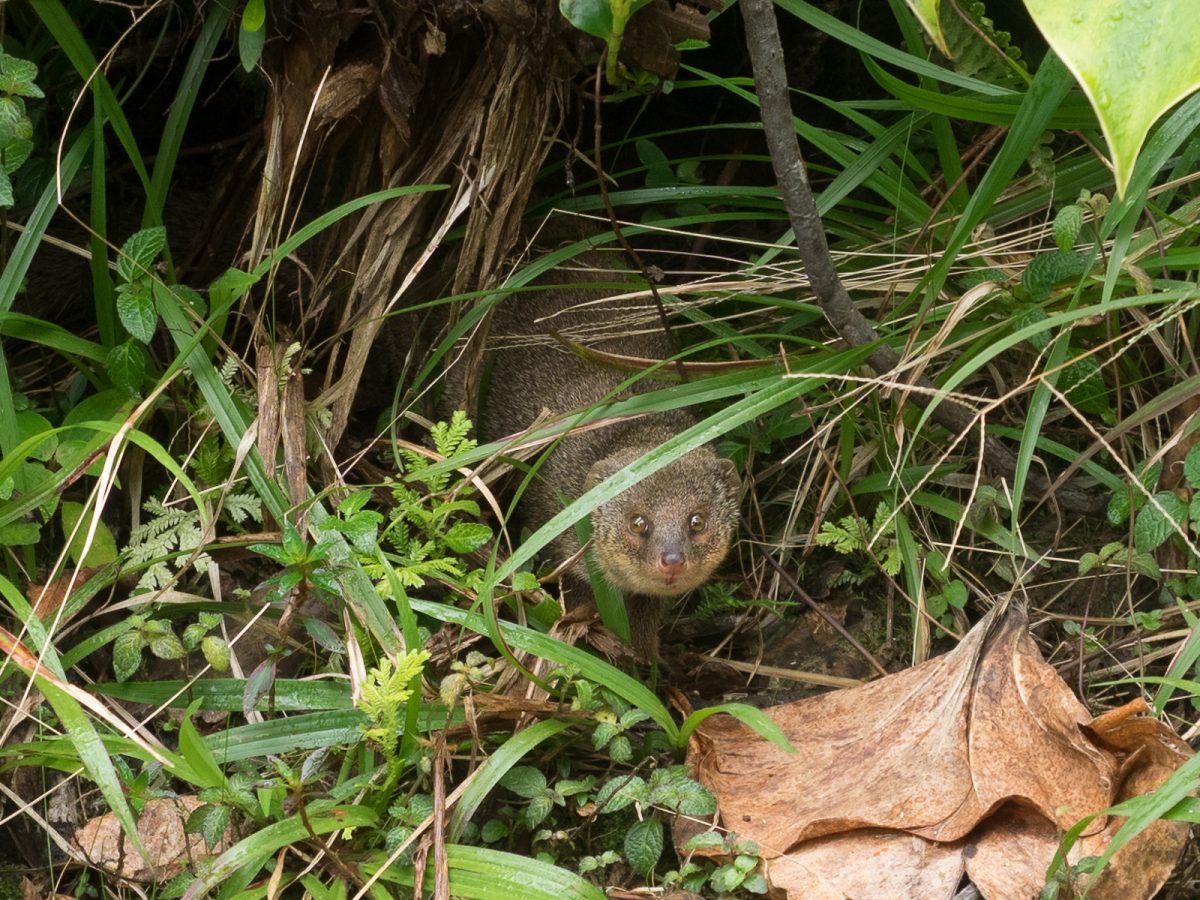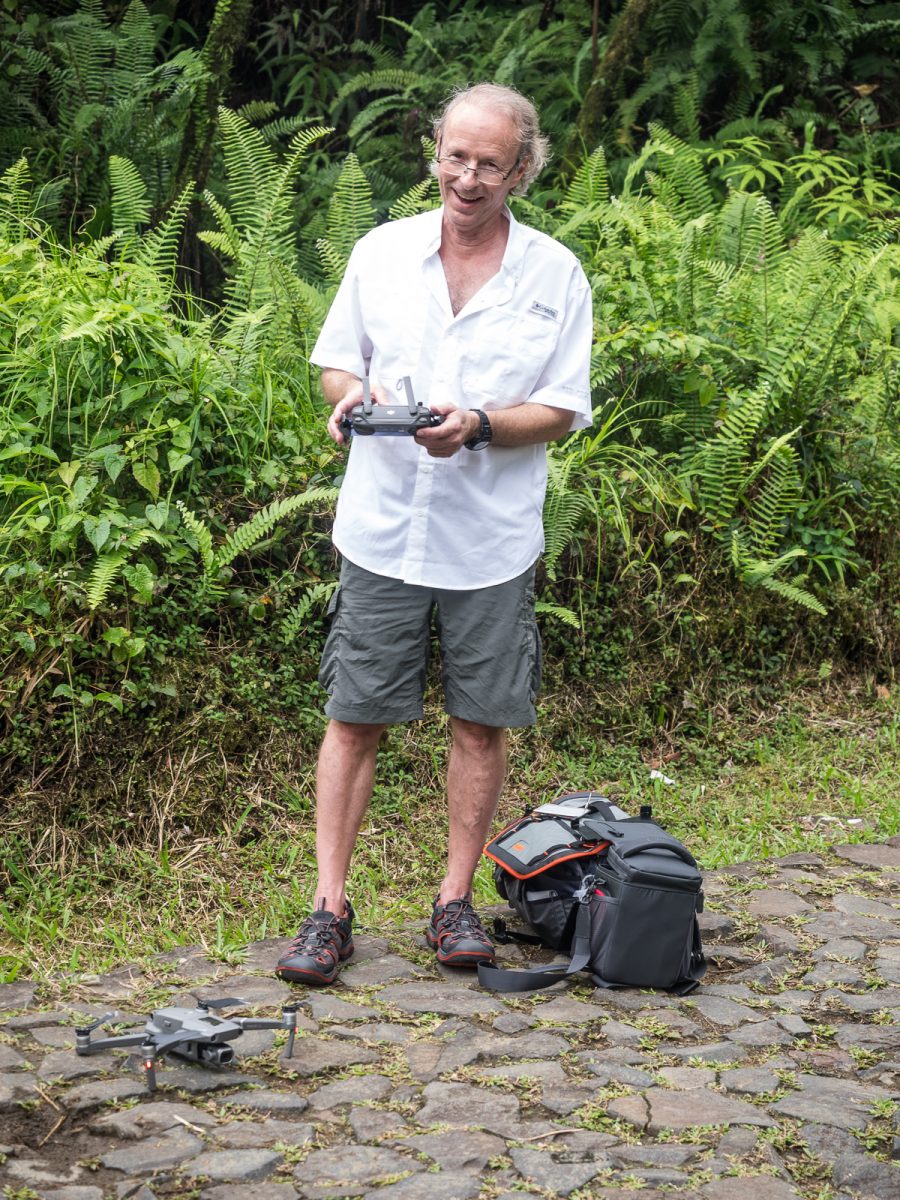 In the evening we ventured some many miles for a meal at a French restaurant that was in a  rural setting.  Thank you goggle maps for finding it for us.   It was extremely special, memorable and excellent food.  Thank you Karl and Bekki!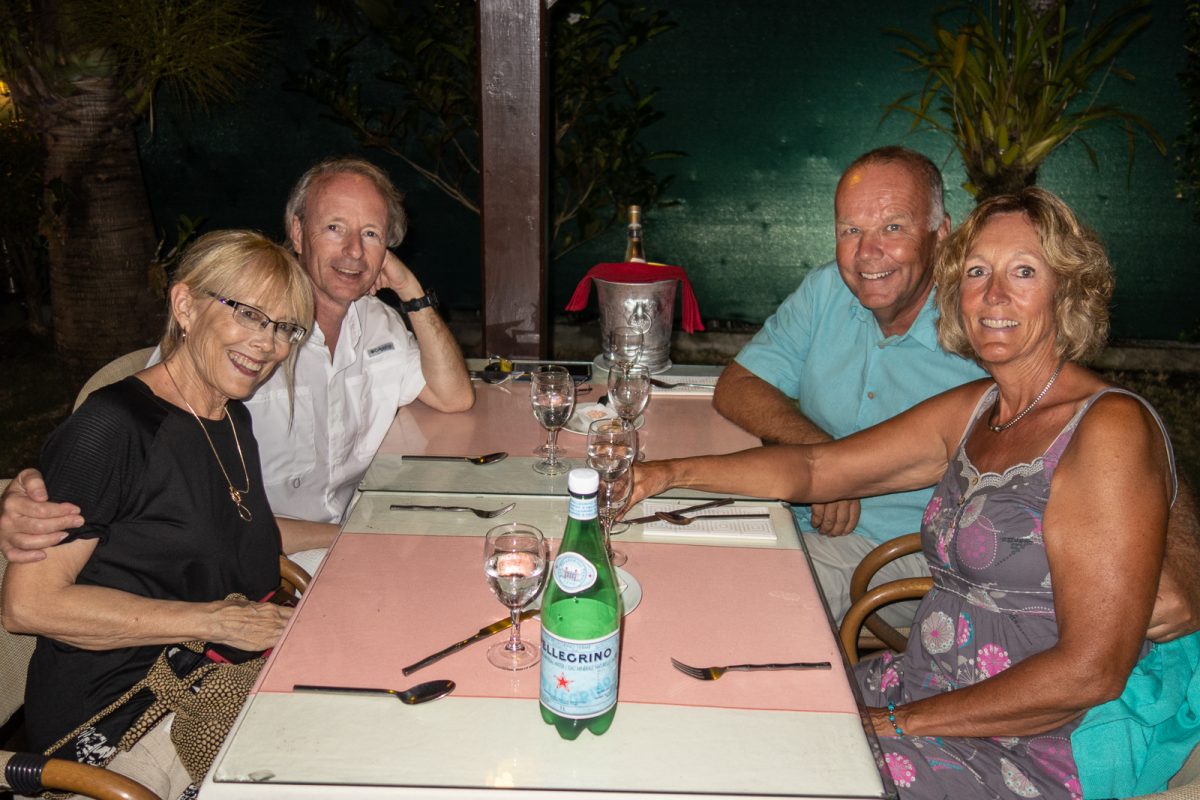 With favourable winds we sailed to Marie-Galante, named after one of Columbus's boats.  The island is very unspoiled, quiet and beautiful.   Best to tour the island via car or scooter.   With very little traffic, scooters can certainly be considered.   This island is wonderful for hiking.    The island once had 600 sail driven windmills for grinding sugar cane.     Today approximately 70 windmills remain in need of repairs, plus the newer generation windmills which produce energy for the island.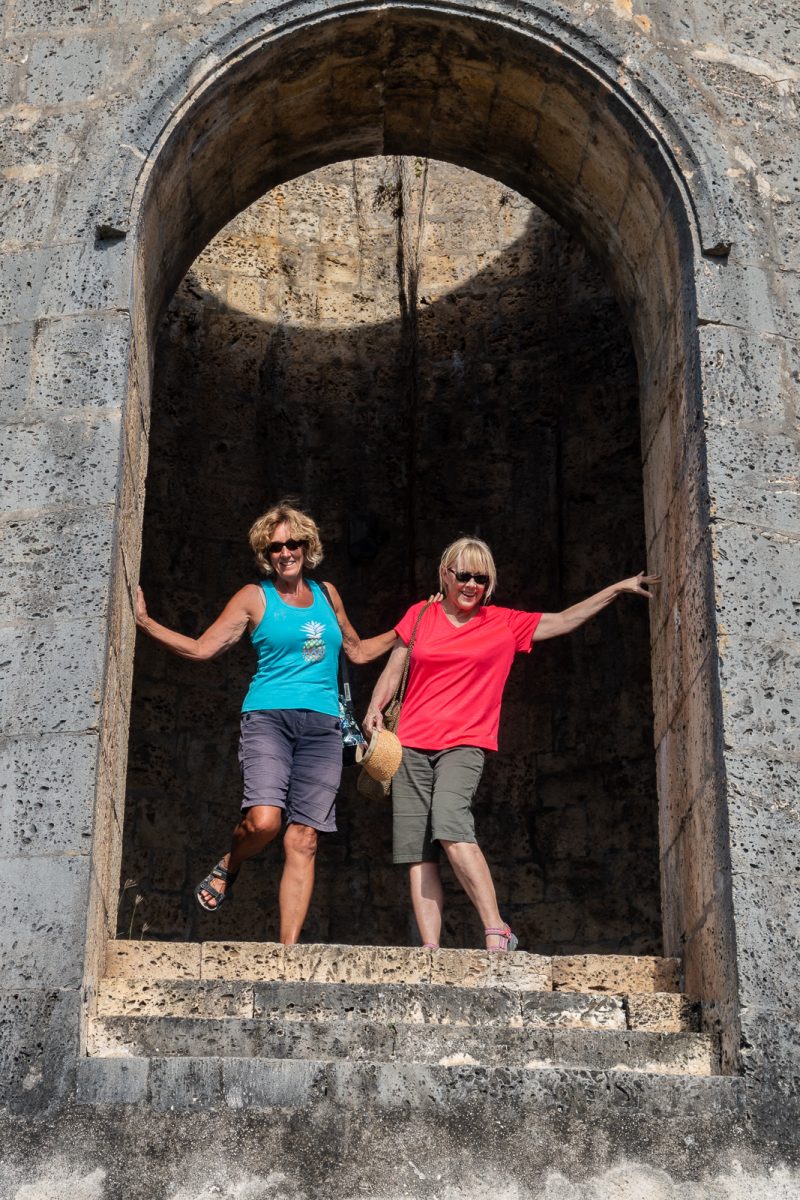 We anchored off the village of Saint Louis and enjoyed walking around and talking with people.   A few speak english and we found a young man who lived in London for several years but wanted to return to his homeland.   Very friendly people here.   Unfortunately we were under a strict time frame so we had to depart sooner than we wanted.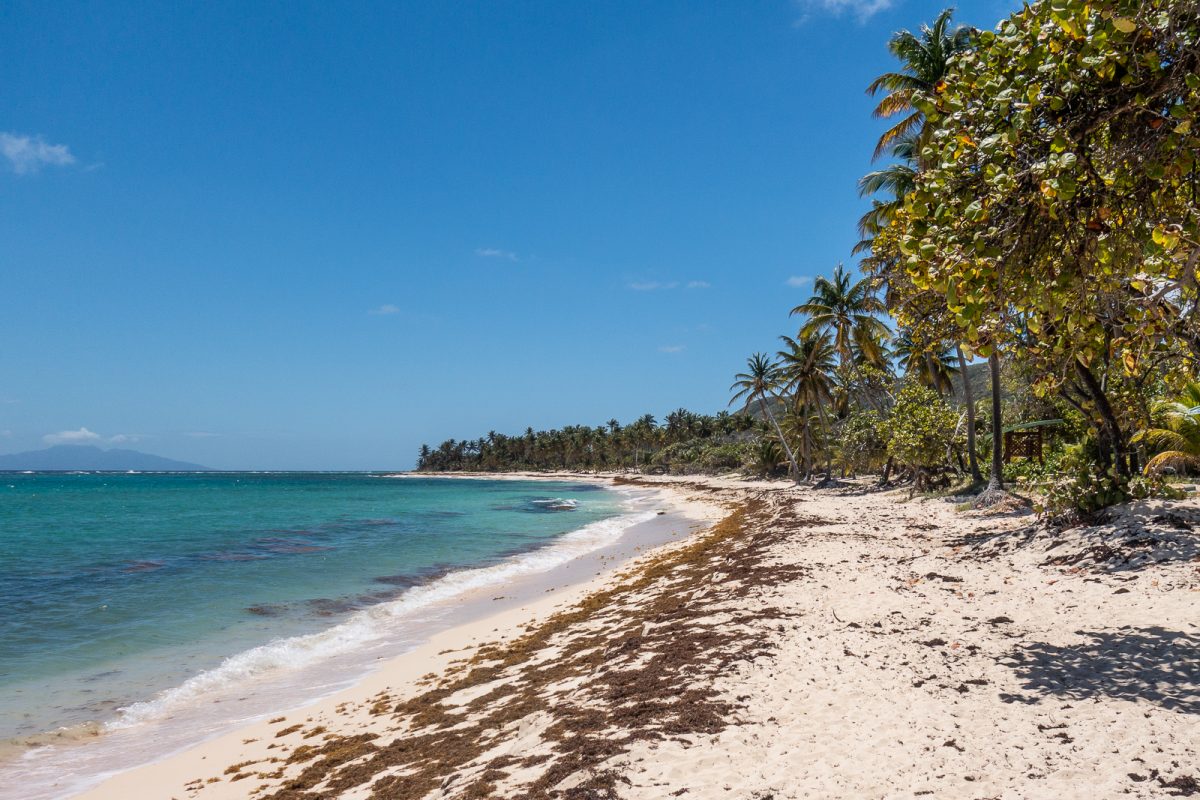 We told Karl and Bekki we must stop at Portsmouth, Dominica for the evening beach BBQ.     Once again, as we wrote earlier, it was so much fun.   With a few rum punches and good music, everyone dances.    We took a tour of the island and enjoyed more waterfalls.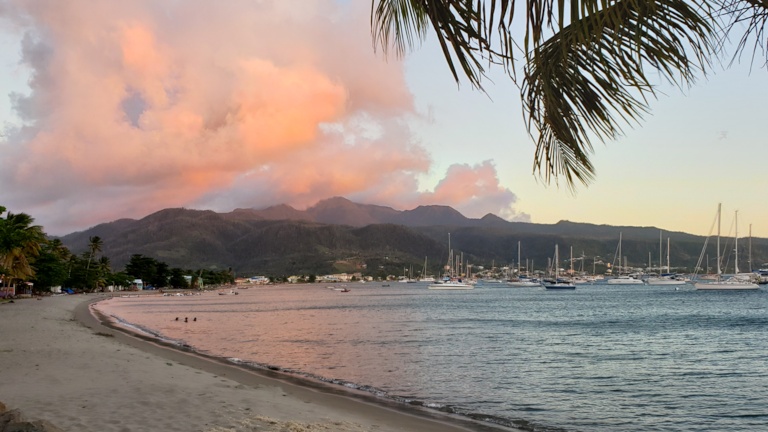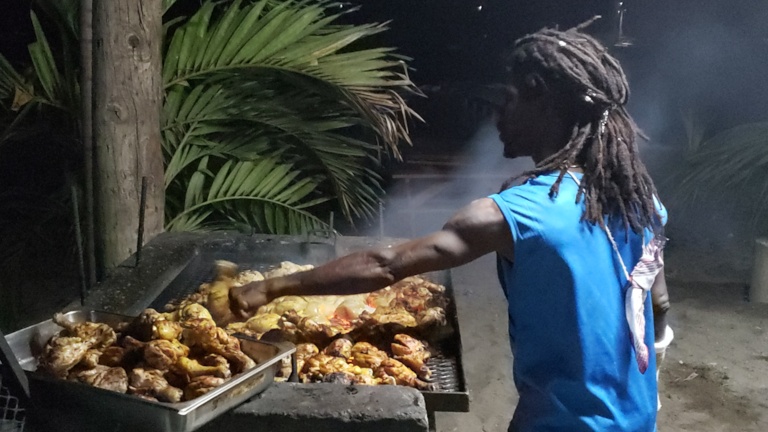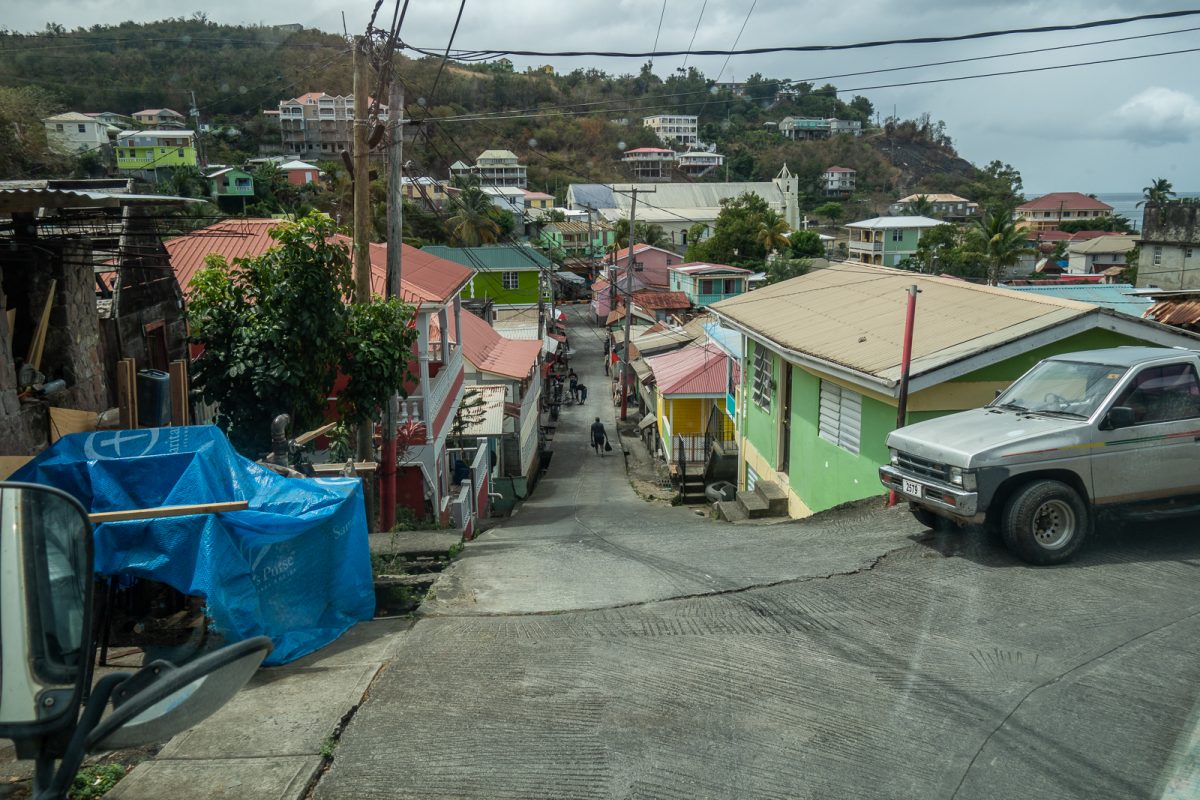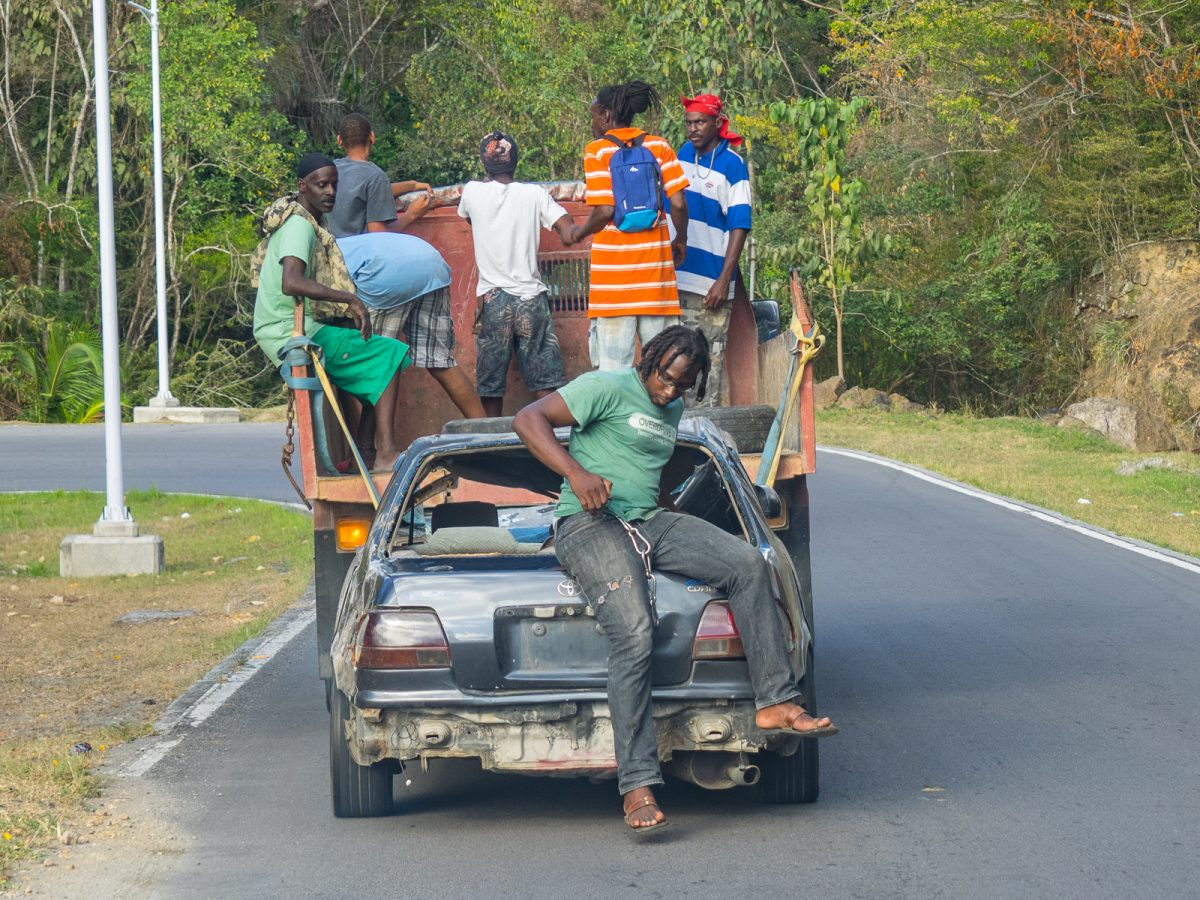 We  learned how much China is providing aid and help to this island from the past hurricane.   
The final passage with Karl and Bekki was to Martinique, Fort de France, where they returned back to Florida.  Although it was a short stay, we stayed very busy and had a wonderful time!